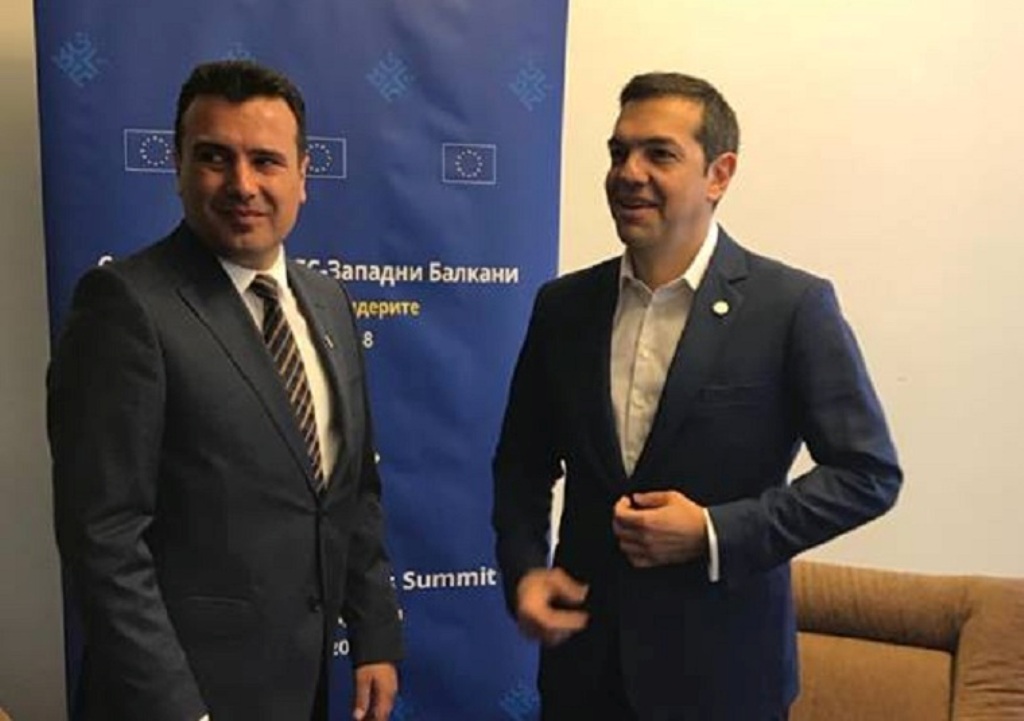 Despite suffering a setback earlier this week, the Greek government appears to remain determined to resolve a dispute with the Former Yugoslav Republic of Macedonia (FYROM) over the neighboring country's name.
According to political analysts, Greek Prime Minister Alexis Tsipras hopes a successful settlement of the decades-old dispute will boost his own and the coalition government's credentials, as well as his SYRIZA party's fortunes in opinion polls.
During talks with FYROM counterpart Zoran Zaev in Sofia last Thursday, Tsipras appeared to be positively disposed towards a proposal by Skopje that the name "Republic of Ilinden Macedonia" is used as a basis for a possible agreement to resolve the name dispute.
This name had not been previously discussed and was not on a shortlist of names complied by United Nations mediator Matthew Nimetz. According to Greek government spokesman Dimitris Tzanakopoulos made clear on Monday that Athens is returning to the 5-name shortlist complied by the UN special envoy Matthew Nimetz and is only prepared to discuss these.
Tzanakopoulos's statement came after Greek political party leaders categorically rejected "Republic of Ilinden Macedonia" as a candidate name for FYROM. In telephone conversations with the Greek Prime Minister, the leaders of New Democracy, Movement for Change and the Greek Communist Party all rejected the proposal. Opposition parties are concerned that any reference to the term "Ilinden" in a prospective name gives rise to irredentist claims, not only by Skopje but also Bulgaria.
The Greek government appears determined to push on in search of a solution, despite the fact that the name "Republic of Ilinden Macedonia" is unlikely to be discussed by Athens any more. Foreign Affairs Minister, Nikos Kotzias, will meet with his counterpart Nikola Dimitrov, and Matthew Nimetz on 24 May in New York. This meeting will be preceded by talks between Kotzias and UN Sec. General Antonio Guterres. Should these meeting prove fruitful, Tsipras could meet with Zaev again in early June to rubber-stamp a possible agreement.
However, besides the actual name for the neighboring country, another stumbling block that is yet to be overcome is Athens' demand that Skopje amends the FYROM constitution to remove any notions of irredentism.
The United States, meanwhile, continue to encourage Athens to work for a solution to the name dispute, so that FYROM can start negotiations over its accession to NATO.
According to analysts, the FYROM name dispute is a "double-edged sword" for the Greek government. An agreement including the term Macedonia will be opposed by coalition partner Independent Greeks and force SYRIZA to seek the support of opposition parties. Besides, such an agreement is also highly unpopular among the electorate.
Independent Greeks party leader Panos Kammenos said in an interview on Tuesday that his party would "never vote for a name that contains the term 'Macedonia,' whatever it may be."/IBNA