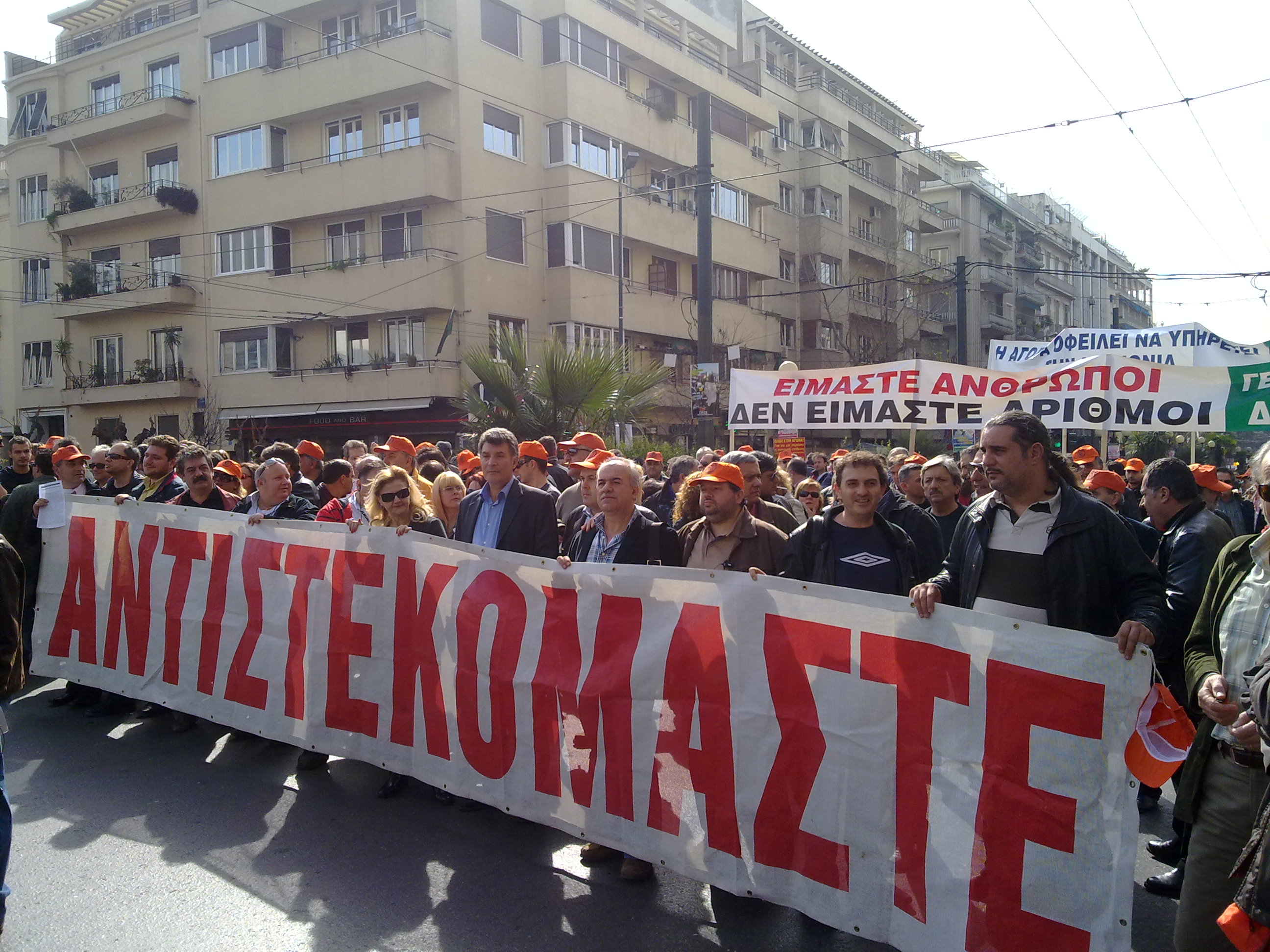 Athens, February 4, 2016/Independent Balkan News Agency
By Olga Mavrou
The general strike in Greece (organized by the main unions of the private and pubic sector) as a reaction to the social security bill means:
*you can't go downtown unless you want to participate (on foot) in the protest and the demonstration  (taxi drivers are on strike, so workers and employees of trolley buses and trains, some buses and the metro will operate for some hours)
*if you want to go anywhere, you will have to move SLOWLY (because the center of the city is blocked and everybody is searching for the (same) alternate routes
*you can't decide to go for an excursion because there are no boats for the islands (seamen strike), no airplanes (employees in airports strike to), there are no open roads to other cities (farmers are blocking the main highways with their tractors all over Greece),  you won't be able to fill up (gas stations are on strike) and in the end, you can't afford it (an excursion costs quite a lot nowadays in Greece).
*you can't get drugs (pharmacies are closed), or to your appointment with a doctor in a public hospital (physicians are on strike).
*you can not settle your legal affairs (lawyers are on strike).
*you do have some hours to spare, but you can't use them to settle any unfinished business with bureaucracy -all public sector is on strike.
*you can't go shopping because in the remote possibility you can afford it, most of the shops are closed.
*you CAN  go for a coffee with friends, so your photograph appears in "european media" and turn the rest of the Europeans against you because "you Greeks are lazy and you live on other people's money".