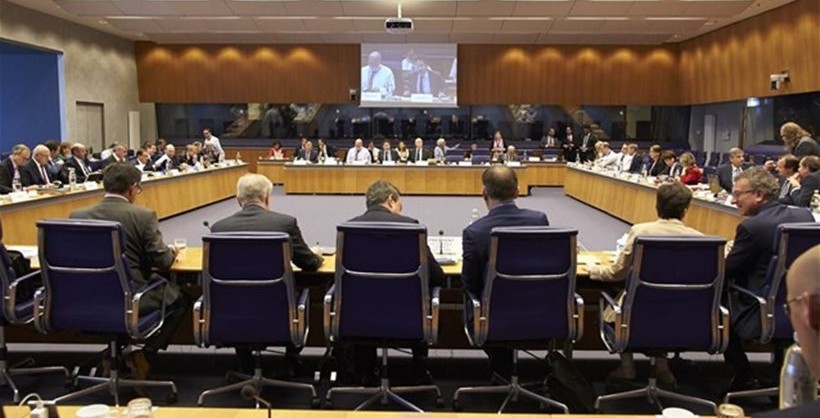 During a regular press briefing on Monday, a spokesman for the European Commission urged the Greek government and the country's international creditors to conclude the ongoing review of the country's bailout program "as soon as possible".
Ahead of a Eurogroup meeting on April 7 that was considered an unofficial deadline for the conclusion of the review, EU Commission spokesman, Margaritis Schinas, conveyed a strong message to all sides involved on behalf of European Commission president Jean Claude Juncker.
Asked to comment on the latest delay in negotiations, Schinas stressed that the progress that has been made must lead to the conclusion of the review as soon as possible, hinting that the 7th of April is drawing dangerously close.
European Council president Donald Tusk will be in Athens on Wednesday for talks with Greek President Prokopis Pavlopoulos and Prime Minister Alexis Tsipras.
Meanwhile, in Athens, Greek government spokesman Dimitris Tzanakopoulos said the next few days are crucial with both sides being close to a staff level agreement. The progress can only be hindered by creditors' pretexts, Tzanakopoulos added.
The latest bump in the road towards an agreement to conclude the ongoing review appears to be the government's insistence on a "comprehensive agreement" which, besides reforms and austerity measures, will include substantial debt relief. This demand appears to have sparked fresh friction with the International Monetary Fund.
According to local reports, developments regarding the further cutting of pensions could determine the timing of the next general election. Greek newspaper "To Vima" reported on Sunday that Greek premier Alexis Tsipras is weighing options for the next election while at the same time creditors are insisting on the implementation of tough measures that would take effect as of 2018.
Among the measures that have been agreed is the reduction of the income tax free threshold to 5,900 euros; but this will be implemented in two phases. The threshold will be lowered in 2019 to a level that allows income lost to be capped at 300 euros. Another 300 euros will be lost in 2020.
Regarding the so called countermeasures (i.e. those that will be implemented in 2019 to offset austerity should the government meet the 3.5% primary surplus target in 2018) corporate tax will reportedly be brought down to 26% from the current 29%. Also, creditors appear to have accepted,  inter alia, that 200 million euros will be spent on heating benefits and the reduction of pensioners' contributions for medicine.
The criterion for the activation of the measures providing relief to Greek households will be the forecast for the primary surplus in 2019. Thus, if at the end of 2018 the primary surplus is forecast to meet the 3.5% of GDP target, the positive measures will automatically kick in./IBNA