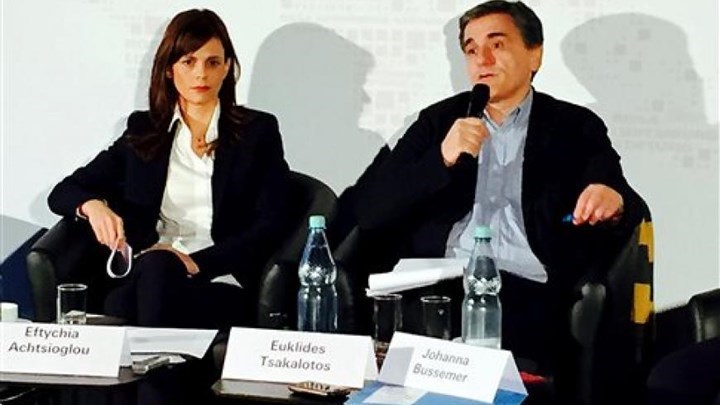 Greek officials held a conference call with representatives of the country's international creditors on Wednesday evening.
Finance Minister, Euclid Tsakalotos, and Labor Minister, Efi Achtsioglou, took stock of progress and what remains to be done in the context of the third bailout program review, before creditors return to Athens for direct talks at the end of November.
According to the Athens News Agency, issues that topped the agenda during the conference call included the tabling of the 2018 budget on 21 November and the commencement of e-auctions.
Greece's international creditors – the European Commission, European Central Bank and International Monetary Fund – have made the issue of launching e-auctions of seized or foreclosed property a top prior action of the third review.
During an extraordinary meeting held at the Finance Ministry on Wednesday, which was attended by representatives of Greek notaries, it was decided that online auctions could begin on 29 November. This will allow Athens time to conclude the remaining prior action outlined in the Memorandum of Understanding, and attempt to conclude the latest review of the adjustment program by the end of the year.
Ratings agency DBRS said in a statement on Wednesday that the pace of future growth in Greece will depend on the swift conclusion of the third review, which could further restore confidence, lead to a further relaxation of capital controls and clear government arrears.
Athens also hopes to tap bond markets again soon. On Wednesday, the country invited private holders of about 30 billion euros in Greek debt to swap 20 small bonds for five new ones of longer maturity.
The new bonds would have maturities of 5, 10, 15, 17 and 25 years, the Public Debt Management Agency said. The move will facilitate the country's exit from the bailout program and help restore sustainable access to debt markets, analysts point out./IBNA