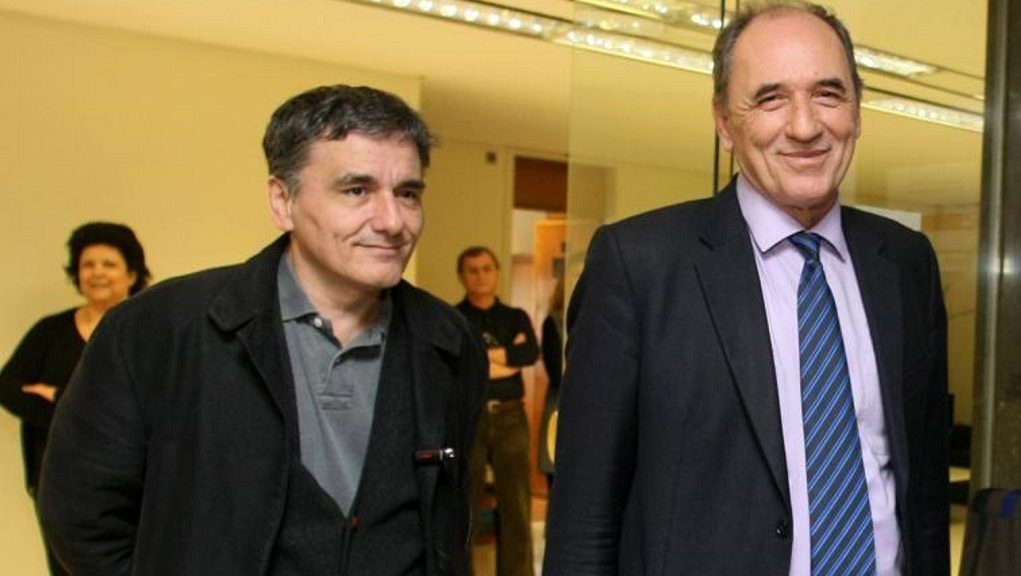 Talks continued in Athens on Tuesday between the creditors' mission heads and the Greek authorities on the prior actions related to the conclusion of the third review of Greece's bailout program. The focus of Tuesday's talks was Energy market reform.
Much progress was made during a meeting between the "troika" officials and Energy Minister Giorgos Stathakis – which was also attended by Finance Minister Euclid Tsakalotos – on the sale of lignite-combustion power plants by Public Power Corporation, as part of plans to liberalize the Greek energy market.
The two sides have reportedly agreed on the sale of 40% of these plants, with the finishing touches expected to be put on the agreement on Friday. The Greek side insists that jobs at the plants will be safeguarded. Stathakis revealed that a specific road map for the sale of the units will soon be announced.
June 2018 remains the deadline for the final sale of the Greek Public Power Corporation's plants.
Public Power Corporation Unionist vowed to continue action against the sale of units. The influential unionists said their struggle to repeal any relevant legislation will continue, and warned that strike action and power cuts are not ruled out.
The Greek government's goal is to conclude the 3rd review negotiations before the Eurogroup meeting of December 4.
Meanwhile, the other major issue being examined by creditors and Greek officials concerns efforts to slash non-performing bank loans and the regulatory framework needed to push ahead with the electronic auctioning of property./IBNA