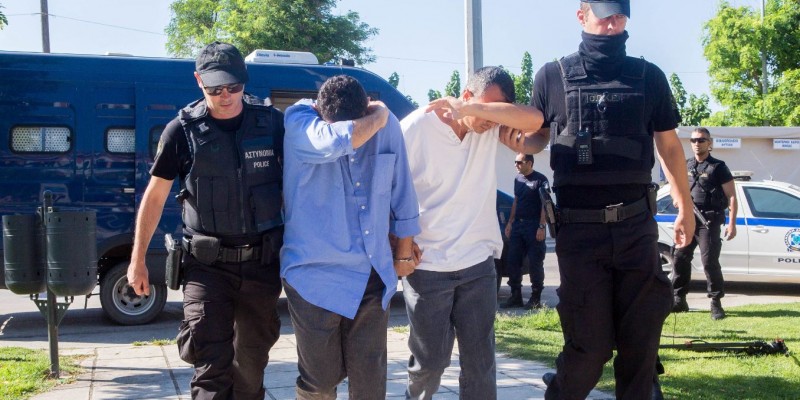 The Athens Council of Appeals Court Judges has caused Ankara's reaction on Monday after making a decision not to extradite three out of the eight Turkish officers who arrived in Greece by helicopter after the attempted coup in Turkey in the evening of July 15.
In a statement, Turkish Defence Minister Fikri Isik stated that "terrorism is terrorism, there is no distinction. The courts should take more careful decisions on terrorist organizations. Governments must show their allied solidarity. Greece is Turkey's ally in NATO. Our expectations from the Greek government are that every effort will be made that these members of the Fethullah Gulen Network return to Turkey."
The Athens Council of Appeals Court Judges has ruled against the extradition of three of the eight Turkish military officers who fled to Greece in July following a failed coup in Turkey.
For the three whose appeal was heard at the request of the Turkish authorities, the court decided not to extradite them to Turkey, as the requests put forward before the Greek Courts were accepted.
All three claimed that if the request of the Turkish authorities is satisfied then their lives would be at risk. They stressed that their safety cannot be ensured in Turkey and felt that they would be subjected to torture and other forms of treatment that is not consistent with the rule of law.
A ruling on another three officers is expected on Tuesday.
What is obvious after the decision not to extradite the three Turkish military officers is that the EU decision to freeze accession negotiations with Turkey for undemocratic behaviour played a big part in this. This however does not exclude the fact that the continuing challenges by the Turkish leadership to both the Treaty of Lausanne and the sovereign status of the Republic of Cyprus, an EU member, did not play a significant part in this decision./ΙΒΝΑ