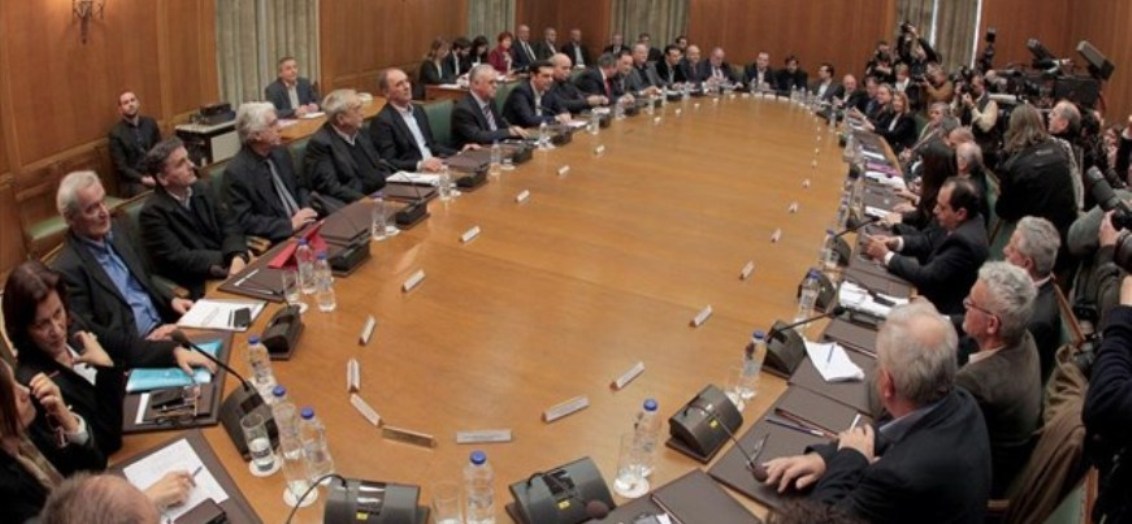 The government is involved in last-minute deliberations ahead of the next Eurogroup meeting. However, it is considered highly unlikely that Athens will come away with a deal on debt relief or inclusion in the European Central Bank's quantitative easing (QE) scheme.
Prime Minister Alexis Tsipras will reportedly hold talks with German Chancellor Angela Merkel and French President Emmanuel Macron in the next few hours.
Tsipras chaired an extraordinary cabinet meeting on Tuesday to discuss the country's Greek stance ahead of the crucial Eurogroup meeting on June 15.
According to sources, the Greek premier argued that a solution that did not include debt relief for Greece would strip the economy of the opportunity to regain bond market access. He also assessed that postponing debt relief talks until after the German elections in September would make little difference in terms of finally arriving at a deal.
Sources reveal that Tsipras was asked by ministers to outline the ideal solution and what could be expected from the Eurogroup meeting that meets in Luxembourg on Thursday. The PM explained the main parameters Athens is pushing for in order for the country's debt to be made sustainable. It is now considered certain that if a deal that is satisfactory to Athens is not struck at the Eurogroup, Tsipras will raise the issue at the EU Council meeting on 22 June.
Analysts point out that not reaching an agreement to wrap up the bailout review at the next Eurogroup could prove highly risky with debt repayments looming in July.
Meanwhile, a positive message from Berlin was also issued on Tuesday with regards to the chances of arriving at a compromise deal with Athens.
German Finance Minister Wolfgang Schaeuble said he was confident that an agreement will be struck. "We'll manage it on Thursday. You'll see," Schaeuble said during a panel discussion in Berlin.
According to Reuters, officials have said eurozone finance ministers and the International Monetary Fund are likely to strike a compromise, paving the way for new loans for Athens while leaving the debt relief issue for later./ΙΒΝΑ