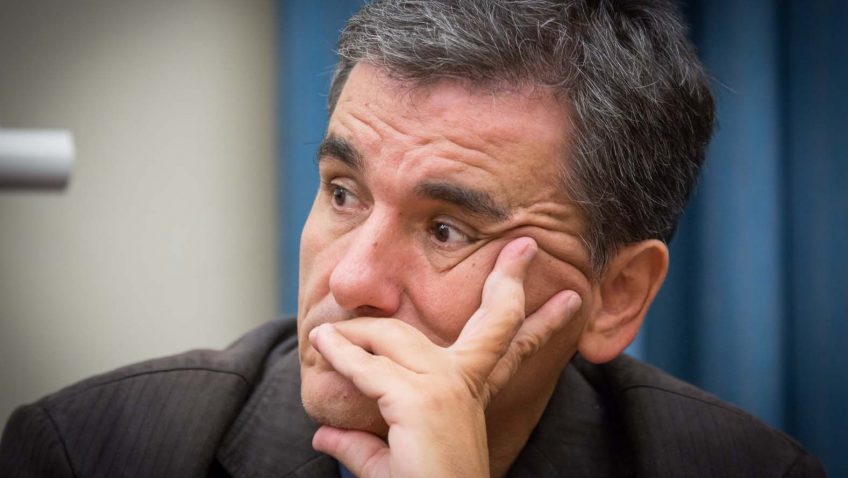 As the Greek government prepares for more direct talks with the country's creditors after the holiday period, officials appear to be contemplating concessions Athens could make towards agreeing a deal to wrap up the ongoing review of the latest bailout program.
Finance Minister Euclid Tsakalotos revealed over the weekend that the government is considering agreeing to an extension of the so-called "fiscal cutter" beyond the end of the bailout program in 2018. The mechanism is designed to automatically see through a reduction of expenses – including wage and pension cuts – should the execution of the budget veer off targets agreed with creditors.
Tsakalotos said the necessary measures that would kick in if a 3.5 percent primary surplus target is not met in 2018 – as the International Monetary Fund has predicted – could be presently discussed. However, the minister ruled out legislating such measures beforehand.
The International Monetary Fund has provided an idea of the kind of measures it would put on the table. These include reducing the tax threshold and cutting pensions even further. Both notions were flatly rejected by Tsakalotos.
"In the very unlikely case where the IMF breaks its very impressive track record of forecasts and one actually comes true, we have said that we can outline the measures, if such a case arises […] Within this framework we are discussing a contingency mechanism " Tsakalotos told Kathimerini newspaper.
Getting parliamentary approval for austerity measures that would be implemented after the program's end in 2018 would be a tall order for the government.
Analysts point out that with Syriza lagging behind New Democracy in the vast majority of opinion polls, it would make little political sense for the Prime Minister to push through even more tough measures. Such a development would also negate the government narrative which forecasts a return to growth in 2017 and accessing bond markets again in the near future./ΙΒΝΑ