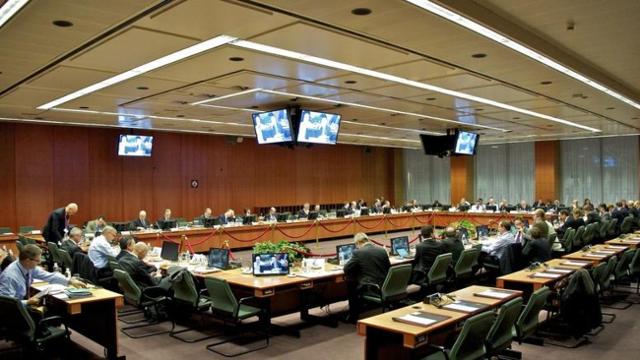 Athens, June 9, 2016/ Independent Balkan News Agency
By Zacharias Petrou
Eurozone deputy Finance Ministers – the so called Euro Working Group – will convene in Helsinki on Thursday 9 June. The group will assess whether or not Athens has carried out all the prior actions as agreed. Ministers are expected to give the go-ahead for the disbursement of the EUR 7.5 billion bailout loan tranche, as Greek government sources said Wednesday.
The aim is for the agreements to be signed – including an updated MoU and a technical MoU – together with the positive compliance report which has already been compiled by creditors.
Subsequently, these texts will be submitted in seven member-state parliaments for approval (Finland, Austria, Germany, the Netherlands, Slovakia, Slovenia and Estonia).
Once they ratify the deal, Greece will await the approval of the European Stability Mechanism, which is expected to convene on June 16 – the date of a scheduled Eurogroup meeting.
Earlier this week, Athens complied with the creditors' demand to carry out outstanding prior actions within 24-48 hours from the last Euro Working Group meeting (6 June).
Specifically, three crucial prerequisites were met: the signing of a MoU between TAIPED and Lamda Development for the sale of Elliniko; a decision on the new way supplementary pensions and "EFAPAX" bonuses will be calculated and; the transfer of data from the General Secretariat for Public Revenues to the Statistics Authority (ELSTAT).
An effort will be made by the government to settle two remaining outstanding issues before 16-17 June; namely, an agreement with Deutsche Telecom for the transfer of 5% of Telecom Company OTE and the legal protection of TAIPED management members.
According to local reports, two further prior actions were reportedly postponed and will be dealt with as part of the second set of prerequisites for the disbursement of EUR 2.8 billion bailout funds in the autumn. These are reportedly, changes in the Power Corporation (DEI) charges for large consumers and the unification of social security contributions as foreseen by the pension reform recently undertaken.
Greece's creditor institutions representatives – also known as the "quadriga" – are expected in Athens towards the end of June to discuss the second review of the Greek program which is set to begin in October.
The Greek government hopes that closing the first bailout program review will restore confidence and normality in the economy, allowing the Syriza-ANEL coalition government to implement some elements of its policy program.
Finance Minister Euclid Tsakalotos told Bloomberg on Wednesday that rising confidence, the payment of arrears and inclusion in the European Central Bank's QE program – as soon as July's maturing debt is paid – will offset the latest austerity measures.
"Once you have QE, and depending on what your take is on the debt situation, you can take Grexit off the table," Tsakalotos said. "Then you have a straight runway for investors," he added.