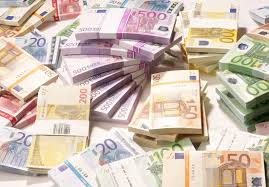 Athens, December 22, 2015/ Independent Balkan News Agency
By Zacharias Petrou
The European Stability Mechanism is expected to decide on the disbursement of a 1 billion euro bailout loan tranche to Athens this week as the Greek government appears to have successfully implemented all the outstanding prior actions.
The disbursement had stalled until the Greek government implemented the final prior action which was outstanding (the 13th on the list) regarding cost control in the health sector.
On Monday it was revealed that the European Stability Mechanism board of directors will convene before Christmas to decide on the disbursement of the outstanding sub-tranche of 1 billion euros to Greece.
"The Greek authorities delivered all the outstanding input to complete the second set of milestones to the Institutions for their final assessment," European Commission spokeswoman Mina Andreeva told a briefing in Brussels adding that the go-ahead was "subject to their positive assessment."
The Greek government will be given a short "breather" during the holiday period before it will be expected to resume reforms.
On January 18 the troika is expected back in Athens to begin reviewing the implementation of the country's adjustment program.
Reports emerged in the local press over the weekend suggesting that creditors doubt the provisions of the 2016 budget regarding the collection of 1.3 billion euros from VAT extension.
The troika believes there is an 874 million euro gap in the budget as VAT hikes (from 13% to 23%) in certain products/services and the imposition of a 0.05 euro levy on each column of OPAP's games are not expected to deliver the revenues hoped by the government.
Government sources dismissed the news reports which cited EU sources, commenting: "Fifteen days ago the media wrote the government would cut pensions by 40% and that Alexis Tsipras and [State Minister] Nikos Pappas were not on talking terms. Meanwhile, the country was thrown out of Schengen, while [Finance Minister] Euclid Tsakalotos and [Alternate Finance Minister] Giorgos Chouliarakis were also reported to have argued. Now they say the government will implement additional measures ranging from 2.4 to 7 billion euros depending on the interests served by the medium writing the story each time. We wonder what they will come up with next".
Nevertheless, Athens will have to implement some tough and unpopular reforms in the New Year including the overhaul of the pension system and increasing taxation on farmers, among other measures.