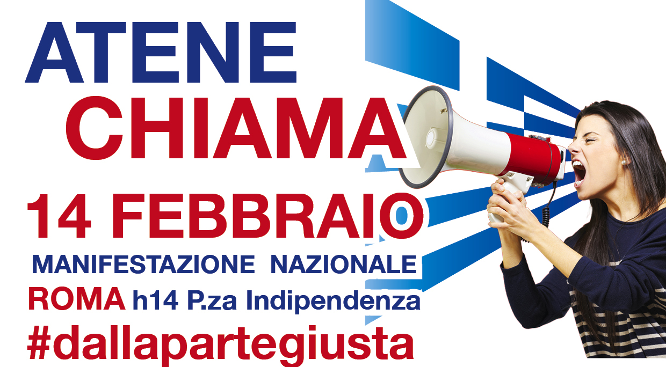 Athens, February 12, 2015/ Independent Balkan News Agency
By Spiros Sideris
Under the slogan "Greece has changed, let us change Europe" the center-left union Cgil, citizens, associations and organisations, the Italian left and members of the Democratic Party have set a meeting place at 14:30 Saturday in the center of Rome to shout that austerity politics have failed and it is time for Europe to change course.
The hashtag that "accompany" the pan-Italian rally on Saturday is #dallapartegiusta (From the Right Side), while there is also an electronic call to the demonstration on the website Cambia la Grecia – Cambia l'Europa with the slogan Atene Chiama (Athens calls).
Strong "present" will give The Other Europe with Tsipras (L'Altra Europa con Tsipras), while on Wednesday it was announced that the center-left union Cgil also calls its members to the rally.
"We will be in the Square, along with so many other democratic associations and organisations to say once again that another policy and social policy are possible, the choice of austerity has failed and it is time for Europe to change course", says the Cgil.
"The broad popular consensus that the new Greek government received in recent elections confirms the desire to strike the crisis without 'demolishing' the rights of citizens, and the already difficult economic and social situation", is mentioned in the announcement of the largest union of Italy under Susanna Camusso.
Finally, it emphasises the need for policies oriented towards the development and revitalisation of employment, particularly in regard to young people, through targeted investment and boosting of demand.