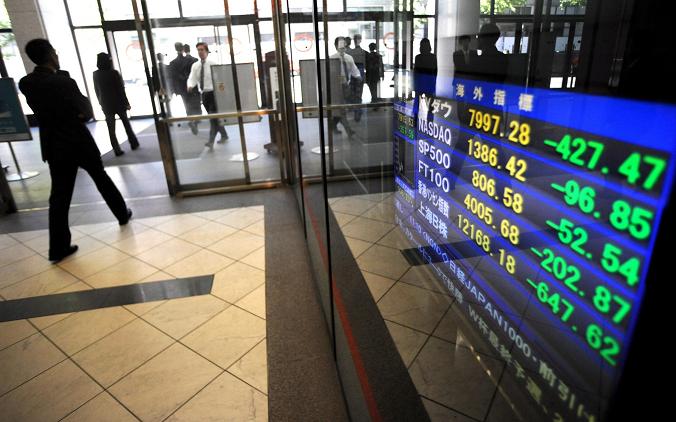 Athens, February 9, 2016/ Independent Balkan News Agency
By Marina Spyropoulou
The Athens bourse general index continued the slide to historic lows on Tuesday following a catastrophic Black Monday, as investors turn their backs on risky Greece, according to local analysts.
For a sixth consecutive session Greek stocks had slumped by a further 4.53 percent at 16:00 on Tuesday to 443.2 points with banks being the top losers once again falling by more than 15 percent.
On Monday the Athens Stock Exchange (ASE) benchmark index closed at 464.23 points, the lowest since December 29, 1989, traders noted, falling by 7.87 percent from Friday's session.
Since the start of 2016 the ASE market capitalization has shrank by 26.5 percent by approximately 12 billion euros, including about 7 billions for bank shares.
In particular the bank index has accumulatively lost 60 percent just a few weeks after the conclusion of the latest recapitalization of Greece's four systemic banks in a bid to support stability and real economy.
The historic dip came as no surprise to traders and analysts in Athens. The continuing slump in the stock market reflects the flight of investors who are not willing to take further risks and opt to turn their backs on teetering Greece, according to Beta Securities head trader Takis Zamanis.
Refueled uncertainty over the completion of the first review of the new bailout combined with mounting social reactions to the social security and tax systems reforms and scenarios of fresh snap elections have "suffocated" the market.