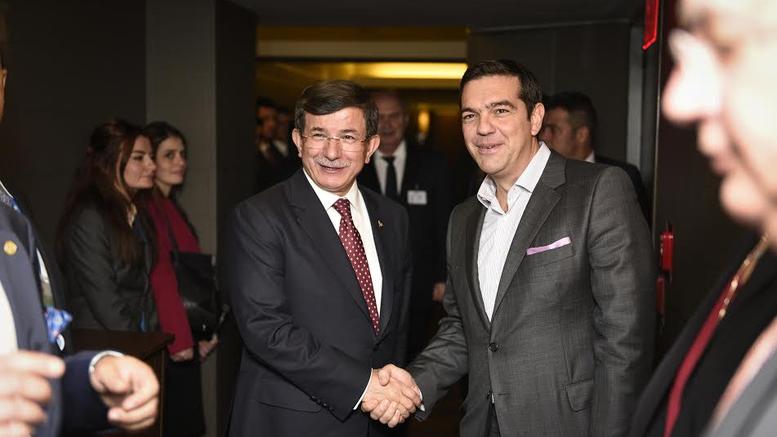 Athens, December 17, 2015/Independent Balkan News Agency
By Olga Mavrou
Greek Prime Minister Alexis Tsipras met with his Turkish counterpart Ahmet Davutoglu in Brussels on Thursday on the sidelines of a EU summit on the ongoing refugee and migrant crisis.
The Greek premier said the two countries were working together with regard to reducing the refugee and migrant flow.
Tsipras asked Davutopglu specifically to register the migrants arriving in Turkey and provide the Greek authorities  with  monthly or even weekly updates, because the influx of refugees "condemned" to be trapped in Greece rises every day after the EU decision to accept only Syrians, Afghans and Iraqis. He stated for example  that many Moroccans arrive by plane in Turkey and then find their way to Greece in order to enter EU, but they are stuck in Athens. The main target is to find a way to minimize the influx of refugees to Greece.
According to sources, Davutoglu proposed for a new meeting between the two leaders to take place in Ankara, Istanbul or Thessaloniki.