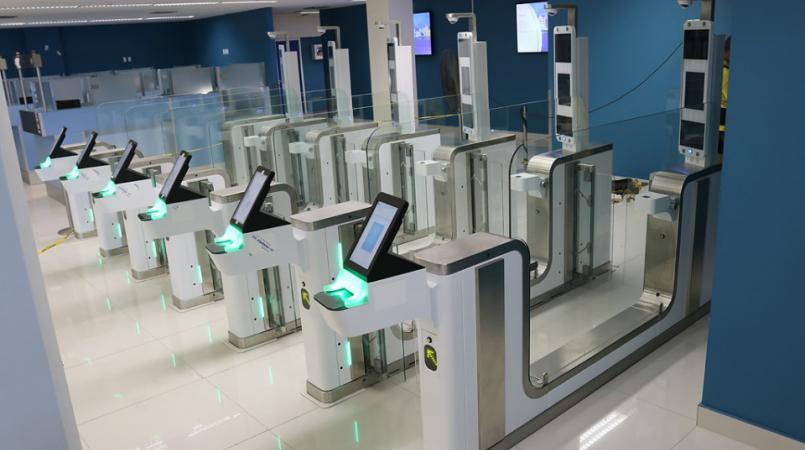 Athens Airport will acquire e-gates, automatic passenger passport control and passenger identification gates, (Automated Border Control Units), in 2017 and will reach the standards of many large international airports and railway stations.
These systems used in the departure and arrival of passengers to and from countries outside the Schengen Treaty, are expected to operate towards the end of the year and contribute to enhancing the travel experience of millions of passengers.
The one million euro investment is one of the best features of IATA practices in order to maximize passenger service and automation of air travel.
"We are promoting the model of a digital airport, where the passenger has direct access to both the information and automated services at all stages of his travel experience. In the next five years services, that now require only human presence, will to a large extent become automated with the use of available analysis of non-personal data and the creation of behavioral standardization models," explains Mr. George Dimitriadis, Director of IT & T Business Unit at the Athens International Airport (AIA).
"Control via e-gates is based on high safety standards and applied uniformly to all passengers. Automation at passport control comes to help the passenger, the airport as an organisation and the Greek Police in charge of guarding the border entry and exit points, "he says.
For a passenger to pass through an e-gate they must have biometric passport data, as all Greek nationals now have. If for some reason the gate does not open, it is directed to manual control points, which will remain operational along with automatic gates.
In 2016 more than 20 million passengers went through Athens Airport, of which about 7 million moved outside Schengen, ie passed on departure or on arrival through passport control. The international experience has shown that especially those who travel frequently prefer manual control gates.
"Eleftherios Venizelos"airport is also acquiring a "self baggage drop off" in the coming months, through which the passenger will be able, without the mediation of an officer, to deliver the luggage to be loaded on to the plane. AIA has already consolidated passenger security checkpoints and baggage points and specific machines that read both conventional and smart boarding passes have already been fitted.
Further to this, self-service kiosks where passengers can, by inserting their passport, evidence of identity or ticket, check-in on the flight and print boarding passes have been present for several years./ΙΒΝΑ