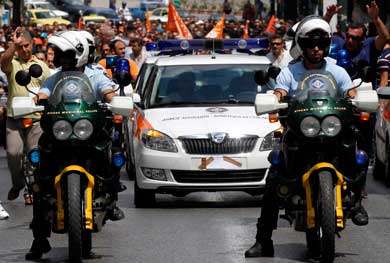 Greece and its international lenders appeared to reach a compromise on Saturday over public sector reforms, which would permit the troika to complete its review of the adjustment program and allow eurozone finance ministers to decide on Monday whether to release another 8.1 billion euros of bailout funding for Athens.
The deal seems to have been clinched after the troika inspectors accepted Administrative Reform Minister Kyriakos Mitsotakis's plans for completing a labor mobility scheme involving 12,500 civil servants.
However, Mitsotakis had to agree in return that the program would run for eight months rather than 12. It appears that as a result of agreeing to shorten the duration of the scheme, Mitsotakis will be allowed until the end of September to identify all 12,500 public sector workers who will be transferred to other positions. The original deadline had been the end of June.