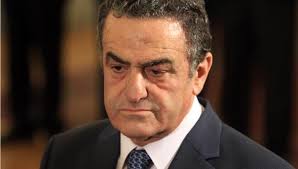 Athens, December 8, 2014 / Independent Balkan News Agency
By Spiros Sideris
Justice Minister Charalambos Athanasiou, during his speech for the budget debate, referred to Nikos Romanos, wishing that he stops the hunger strike. "Nobody asked from Romanos to make a statement on his political beliefs", said the minister, while he accused those who seeking temporary gains by trying to take advantage of the hunger striker.
Athanasiou also reiterated, responding to accusations, that the decision to not grand Romanos an educational leave was taken by Justice and not the government.
At the same time Romanos is examining the possibility to start a thirst strike, while his parents will meet with the Prime Minister on Monday, despite the explicit objections of their son.
"I wish even now, Nikos Romanos, whatever he is planning for the future, whatever his dreams are, whatever he want to do, even if it is to spend the rest of his life hating the state, hating the system, even myself, to realise that he can only do this alive and healthy", said the Justice Minister and added:
"I believe that this is the wish of all those who are thinking 'healthily' and that is why I wish from my heart that he reconsiders his decision and stop the hunger strike. At the same time I wish for the shrewd to stop trying to achieve their petty goals and temporary gains on the back of a young person, and to respect the highest good and human life. But because of the crucial moments and the need for calm and sobriety, I do not want to say more".