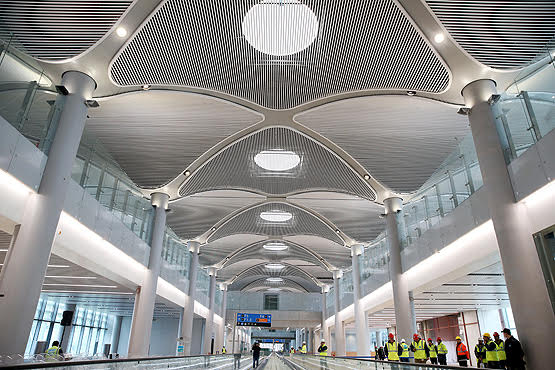 In less than 365 days, the new Istanbul airport will open its gates thus putting an end to the operation of Ataturk Airport. When fully completed, it is planned that the new airport will become the world's largest able to serve 200 million passengers per year. The self-financing construction will cost approximately 22 billion dollars.
Turkish Transport Minister, Ahmet Arslan announced that 73% of the project has been completed. The airport will serve 3,500 aircrafts each day, 150 airlines and will have 371 parking spots for the planes. All airplanes will be able to dock at jet bridges.
Also, rent-a-car companies' vehicles will be entirely served through a 22 kilometre-long underground tunnel, said the Turkish Minister who stressed that the airport project will be ready on October 29, 2018. The specific date marks the Republic Day of Turkey (Cumhuriyet Bayramı), is one of the public holidays in the country and commemorates the proclamation, by Mustafa Kemal, of the Turkish Republic, in 1923.
According to the minister, 100,000 new jobs will be created thanks to the opening of the new airport.
The name of the new airport has not been announced yet. In its first operational period, it will operate with 4 take-off and landing runways whereas during its next phase it will have 6 runways…/IBNA