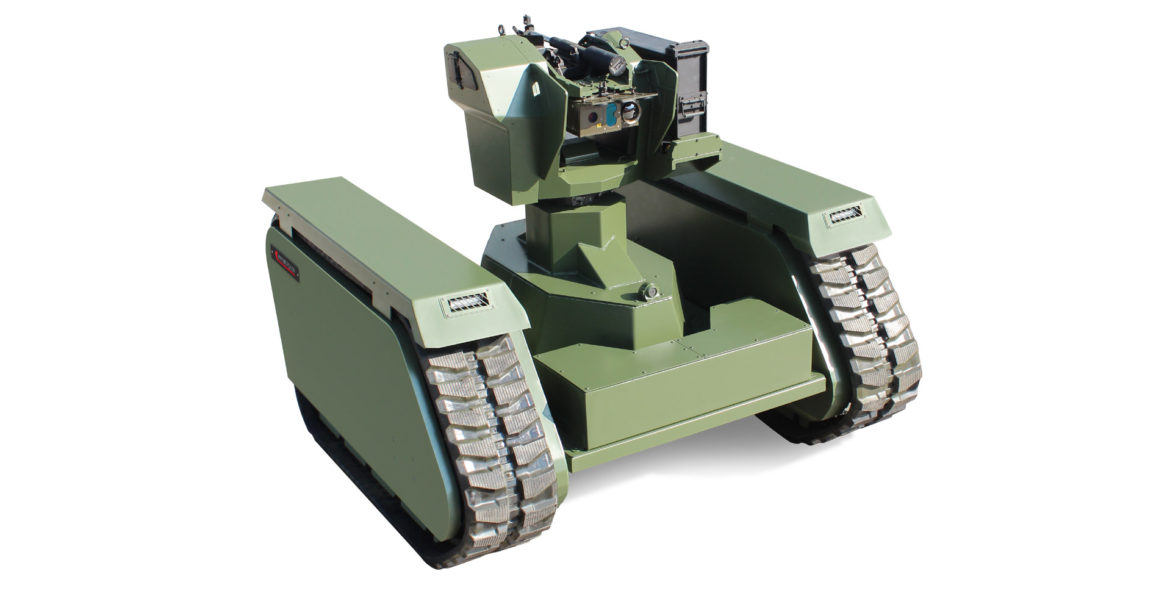 A Turkish official from the undersecretariat of the local Defense Industry, who spoke on condition of anonymity for security reasons to Anadolu news Agency on Friday, said that more than 20 unmanned land vehicles are to be delivered to the Turkish Armed Forces (TAF) soon.
This addition to the TAF is planned to be used in Syria, as part of the Operation Olive Branch.
Meanwhile, "on a UN Security Council proposal calling for a one-month humanitarian cease-fire in the besieged Damascus suburb," the Turkish Foreign minister Mevlut Cavusoglu said "this proposal would exclude terrorist groups such as 'Daesh, the YPG, PKK, and other terrorist organizations,' adding: 'Therefore, we find this proposal appropriate'", Anadolu reads.
TAF are not new to unmanned vehicles, as they are good user of their aerial "edition".
According to the same source who spoke on condition of anonymity, the unmanned vehicle, which is a remote-controlled shooting platform (UKAP) was developed by Turkey's  Katmerciler company. The vehicle was first presented at the 13th International Defense Industry Fair in Istanbul in May 2017. "The first concept of the vehicle is equipped with the 12.7-mm SARP remote-controlled stabilized weapon system", Anadolu reports…/IBNA