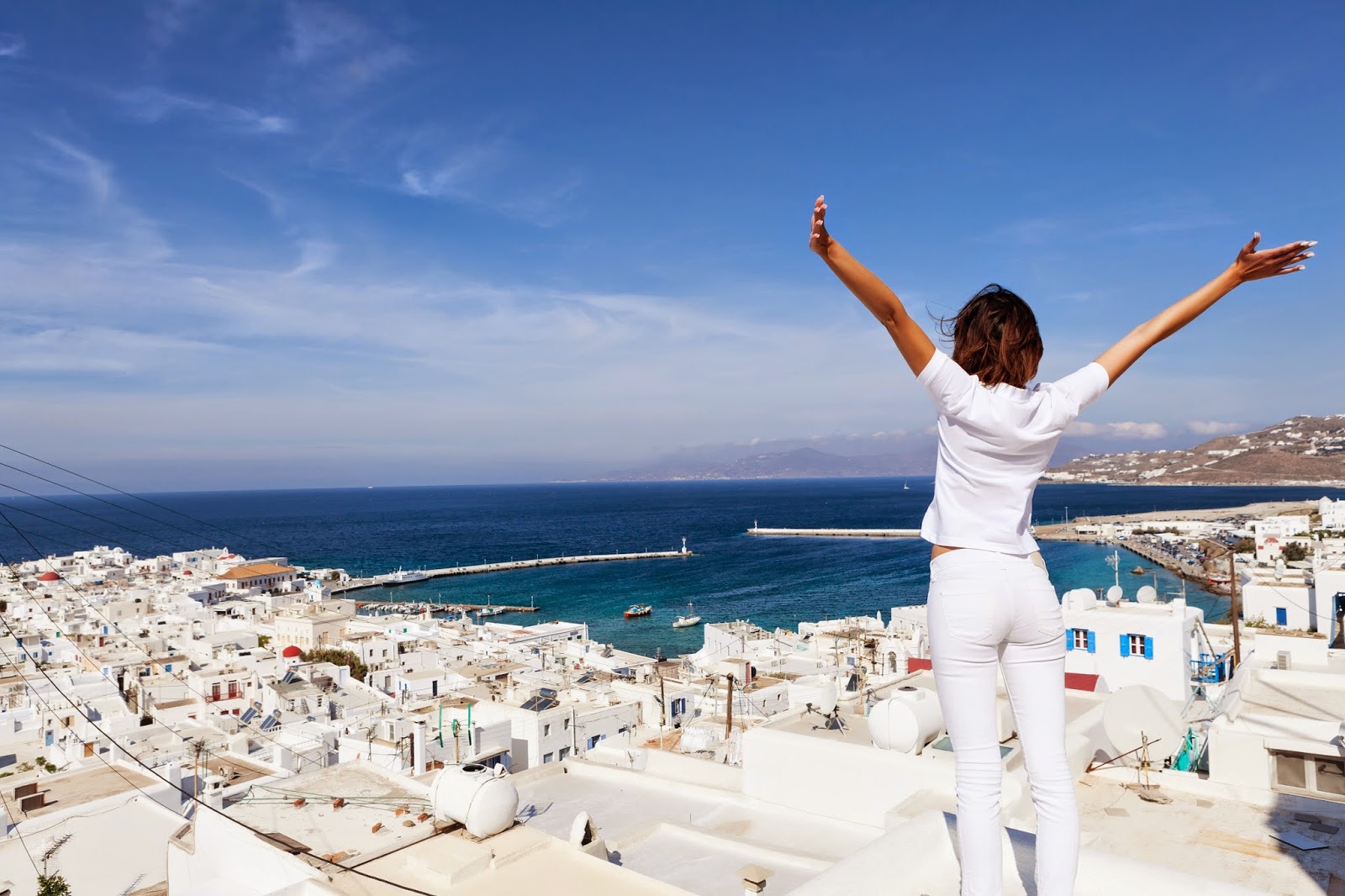 Tourism in 2018 directly contributed to the creation of 11.7% of the country's GDP with EUR 21.6 billion, according to figures and estimates included in the study by the Institute of the Association of Greek Tourist Enterprises (INSETE) entitled "Contribution of Tourism in the Greek Economy in 2018".
The Contribution
In detail, tourism's direct contribution to GDP increased by 13.3% or by EUR 2.5 billion compared to 2017. Overall (direct and indirect) tourism in 2018 contributed from between 25.7% (47.4 billion EUR) and 30.9% (EUR 57.1 billion) in GDP creation. At the peak of the tourist season, through employment in accommodation and catering (411,000 employees) alone, it contributed to 16.7% of employment and overall (directly and indirectly) between 36.7% and 44.2%.
As such, it was a key factor for the reduction of unemployment, especially among young people and women. The tourism sector also had a significant investment activity of EUR 5 billion, of which EUR 1.9 billion in domestic added value.
As pointed out in the study, tourism has always been an extrovert activity, since over 90% of tourism revenue comes from abroad. This revenue, including cruise ships, aviation and maritime revenue, amounted to EUR 18.2 billion, an increase of 11.3% or EUR 1.8 billion compared to 2017.
In addition, including the cruises, tourism covered 81% of the goods balance deficit with travel revenue and the revenue from air transport and maritime transport. These revenues are equal to 73% of the export earnings of all other products exported by the country, excluding the proceeds from ship and fuel export.
Gaining momentum
Inbound tourism showed momentum in 2018 with an improvement in all indicators, except for the average length of stay, which follows the global downward trend. The seasonality of incoming tourism remained high, with 68.4% of arrivals and 72.5% of revenue being recorded in the peak season between June and September.
Based on the study's estimates, from every 1 euro of tourist activity, an extra 1.2 to 1.65 euros of additional economic activity is created. Essentially, for every 1 euro of tourist revenue, the country's GDP is rising by 2.2 to 2.65 euros, a trend that proves that tourism is a sector with a large spread of benefits to the economy.
Indicative is the fact that the economy of 3 island prefectures is highly dependent on tourism, since the contribution of the sector to Regional GDP amounts to 47.2% in Crete, 71.2% in the Ionian Islands and 97.1% in the South Aegean. These regions have the highest per capita GDP in the country, substantiating the view that tourism leads to an improvement in the living standards of the destination inhabitants./ibna