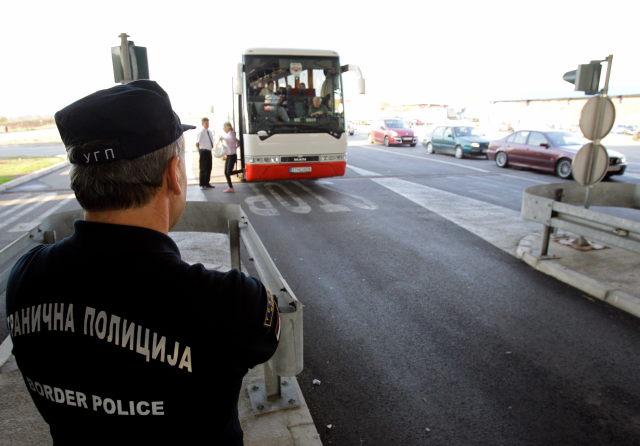 By Milos Mitrovic – Belgrade
Since the European Union has abolished visas for Western Balkan countries in 2009, the number of the asylum-seekers from the region has been significantly increased. Within the EU, Germany is the top country regarding the received asylum demands – 90 percents of claims in the Union have been submitted in Germany, Thomas de Maizière, German Interior Minister has said.
In the interview for Belgrade "Blic" daily, de Maizière stressed that the preconditions for the refugees have been fulfilled "only by a small number" of applicants. "The asylum demands that people in Serbia submit to Germany have no any chances. They will be returned. Therefore it is senseless for them even to try", de Maizière has said.
Earlier this week German minister and his French counterpart Bernard Cazeneuve have visited Belgrade. The visit has been interpreted by the media as putting pressure on Serbia regarding the asylum seekers and undocumented immigrants which try to reach EU from the territory of Serbia. Prime Minister Aleksandar Vucic rebuffed such suggestions.
"It is obvious that economic reasons are the main motive for those who seek asylum from Germany", de Maizière explained. He added that German parliament prepares the law that would impose the limits for the influx of asylum-seekers.
"The objective of the law is the Western Balkans countries – Bosnia-Herzegovina, FYROM and Serbia – to be declared as safe countries, so that the senseless asylum claims by their nationals   may be reviewed faster and that their stay (in Germany) may be terminated earlier".
"The reason for my visit to Serbia alongside with my French colleague was Western Balkans countries approaching to the European Union. This is the political process, and some important foundations have been done in that regard earlier this year. In January, Serbia officially started accession negotiations with the EU; in the end of June Albania became the candidate for EU membership by the decision of the European Council. Considering the increasing number of asylum-seekers from the Western Balkans countries I want to urge – with my counterparts – the measures for curbing illegal migrations", Thomas de Maizière explained.
"Our engagement is in terms of the improving the situation here, so that people could recognize better opportunities for the future in their countries and that they would not decide to leave their fatherland", German minister concluded.