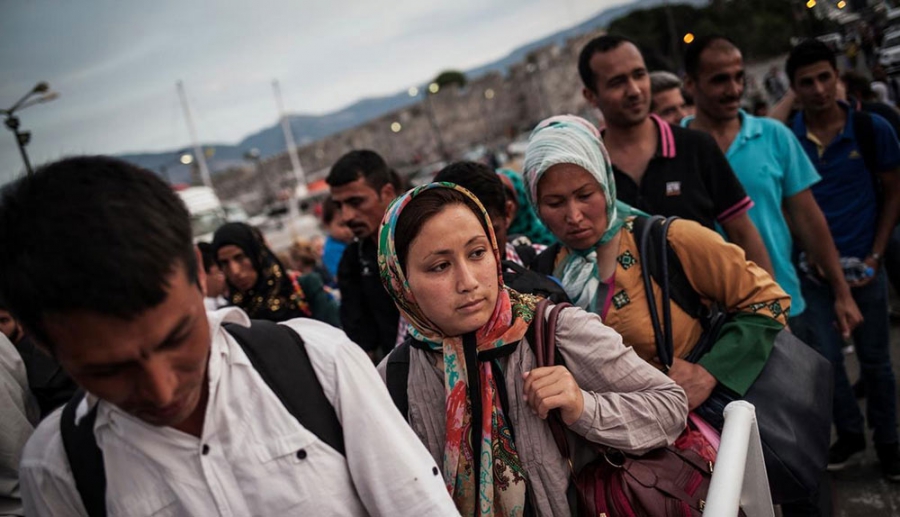 Refugees and migrants claim they are victims of attacks on the streets of Zagreb
About 40 people protested in front of the "Porin" Centre for Asylum Seekers in Zagreb on Monday. They protested against Croatian police which, according to their claims, has not responded to their reports of violence against them over the weekend, reports N1 on January 2, 2017.
Protesters say that unknown attackers beat several asylum seekers with baseball bats during the weekend near the Centre. Two men from Porin were injured in the attacks. One of them is a young Iraqi actor, who was deported from Austria to Croatia last autumn. The Iraqi, who came to Croatia seven months ago, said that he was walking back to the hotel when he was attacked by people with bats. "I defended myself and said that I was from Iraq. Now I fear for my life while walking down the street. Six people with sticks attacked seven of us. We went to the police and said that we were bleeding and we had injuries, but the police did not do anything", he said, adding that they were not taken to a hospital, and that only the next morning they visited physicians. "The police do not care about us. My friends were recently beaten in a bus", he added.
Anita Dakić, the director of the Centre, who works for the Ministry of Interior, said that the refugees had reported that the attack took place on 31 December and that they allegedly went to a hospital's emergency room where they received medical assistance. The police currently do not have any more information and is investigating what really happened.
"We do not feel safe here. We came to Europe to be free. If we are free, why they do not allow us to live freely? We were attacked, and the police did not help us", said one of protesting asylum seekers. They carried a banner reading "Refugees are not criminals", while some of them pointed out that not so long ago Croats were also refugees.
The protest was secured by police forces. For now, the Zagreb Police Department has not given any response to the claims of asylum seekers that representatives of the Interior Ministry did not help them in situations when they are threatened and attacked, as well as to the claims that they are treated roughly in the streets when police wants to determine their identity./IBNA
Source: total-croatia-news.com