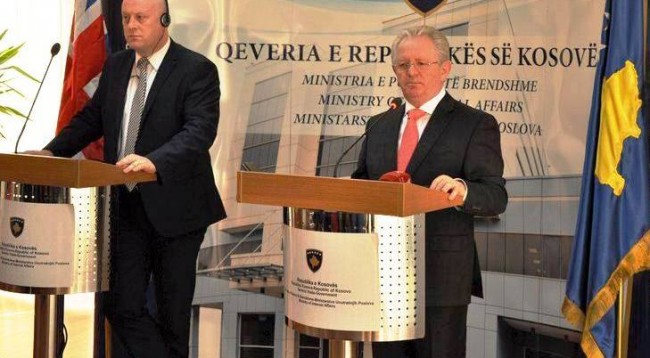 Pristina, March 3, 2015/ Independent Balkan News Agency
By Elton Tota
Belgium is worried over the large number of Kosovo nationals who are seeking economic asylum in this country.
Secretary of State for Asylum and Migration in Belgium, Theo Francken said today, during a meeting with the Interior minister of Kosovo, Skender Hyseni that Kosovo nationals who are abandoning the country, will not be granted asylum, because they are not genuine refugees.
"There are many people from Kosovo, Albania and other Balkan countries to which we're not granting asylum. They are not genuine refugees", said Francken.
Minister Hyseni too called on the citizens of Kosovo not to leave the country, because according to him, they will be impoverished even more. Hyseni said that he demanded to the Belgian official to process the asylum applications of Kosovo nationals in this country as soon as possible.
"I asked the Belgian delegation to speed up the processing of asylum applications for the citizens of Kosovo, in order for all the citizens of Kosovo who will be refused, to come back as soon as possible", Hyseni said.
Hyseni and Francken agreed that it's in the best interest of Kosovo for the number of asylum seekers to fall, given that the percentage of asylum seekers is an important criterion in the visa liberalization process.
Serbia's Interior Ministry declared that in the past 48 hours, 290 illegal emigrants were stopped in its border with Hungary. The majority of them were from Kosovo. /ibna/