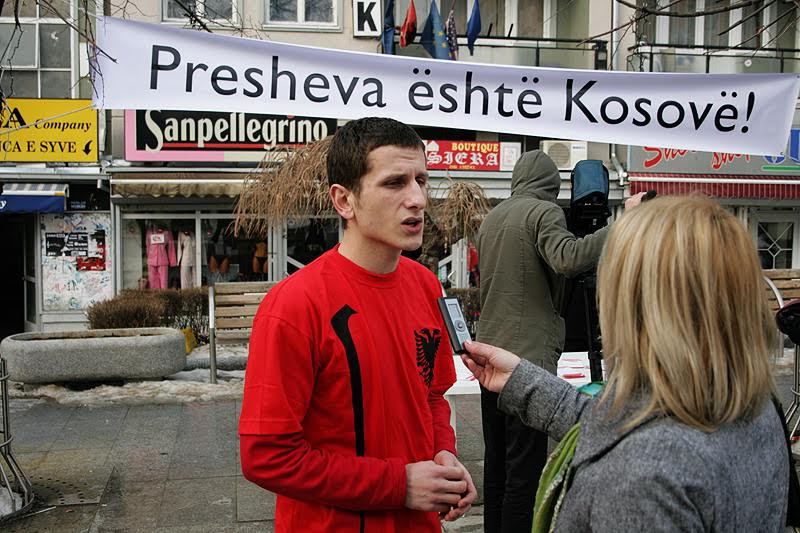 Pristina, 11 September 2015/Independent Balkan News Agency
By Elton Tota
Albanian leaders in the Presevo Valley continue to insist on the creation of the Association of Albanian Communes in the south of Serbia.
Mayor of Bujanoc, Nagip Arifi, declared today that Albanians in Serbia are planning on establishing an association of communes, like Serbs have done in Kosovo.
The association is "a measure of reciprocity, like Serbia has done with its community in Kosovo", he said, adding that the association must be set up based on "universal human rights and based on the talks between Kosovo and Serbia, which led to the agreement on the Association of Serb Communes in Kosovo".
Arifi said that another reason why the association must be set up relates to the fact that "rights of Albanians in Serbia are being violated on a regular basis".
According to him, the Association of Albanian Communes must enjoy significant autonomy.
The Association of Albanian Communes will include three communes where Albanians are a majority, in Presevo, Bujanoc and Medvegj.
Albanian councilors from the three cities of southern Serbia will meet in Presevo on Saturday to discuss the new association.
Serb officials issued a strong reaction against the demands of the Albanian community in this country.
Foreign Minister, Ivica Dacic said that Albanians in Serbia will not be discriminated, but they must respect the Constitution.
"I warn them not to play with fire and call on them to respect the Constitution and order in the Republic of Kiosovo. The fact that Serbia is in favor of dialogue doesn't mean that it's weak, on the contrary, it's stronger than in the past 20 or 30 years", Dacic said.
Serb PM, Aleksandar Vucic was more cautious, by saying that "the state must act wisely and without resorting to hasty actions. It should show its strength when necessary".
Vucic also said that Albanians constitute only six percent of the population in Medvegj.
Serb PM added that he considers Albanians as equal to the Serb citizens and announced new investments in the three communes in the south of Serbia, which are poor communes.
Political leaders in the Presevo Valley issued a joint declaration stating that the threats of Serb officials against Albanian representatives will not stop them to meet tomorrow in order to approve the document for the Albanian association.
Based on the 2002 census, 61,467 Albanians live in Serbia. The majority of Albanians boycotted the census in 2011, thus the accurate number remains unknown. /ibna/