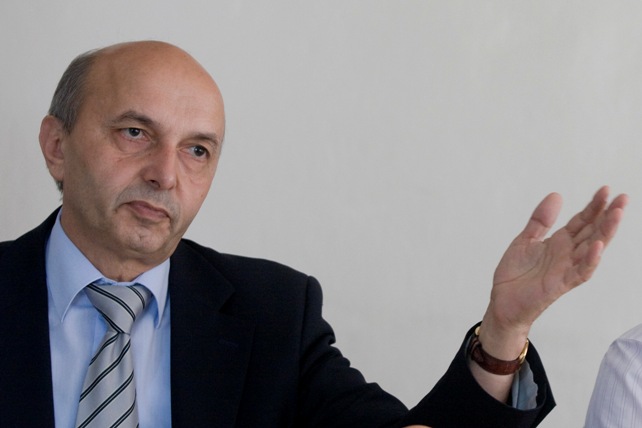 Pristina, 27 August 2015/Independent Balkan News Agency
By Elton Tota
Premier of Kosovo, Isa Mustafa has justified the agreement reached in Brussels, which enables the creation of the Association of Serb Communes in the country.
"The Association of Serb Communes is a good solution, but not an ideal one. We must not be scared of the rights that we give to the others, but we must be scared if we abuse with our rights", Mustafa declared.
Mustafa added that it's true that the Association will enable Serb communes to have better education system, better healthcare, more economic development and more urban and infrastructural.
Meanwhile, analysts in Pristina have offered different opinions on this institution.
Analyst Halil Matoshi told IBNA that the Association of Serb Communes doesn't threaten the state sovereignty of the Republic of Kosovo.
"The Association must not go against the prerogatives of the Constitution of Kosovo, because all of its decisions are deliberated by the Constitutional Court of Kosovo", he declared.
"Serbs of Kosovo are given more opportunities through the Association in terms of local economy, environment, education, culture, healthcare, etc. A modern state is the one that grants rights and liberties and not the one that limits them", Matoshi says.
Meanwhile, analyst Azem Vllasi said that the signing of the agreement for the creation of the Association of Serb Communes is a "great loss" for Kosovo.
"Serbia wants to use the association as an instrument to intervene in Kosovo's internal affairs", Vllasi says.
According to him, the creation of the association should have been done without a state agreement.
"Kosovo authorities, in cooperation with the representatives of the Serbs of Kosovo, should have managed the setting up of this association and not involve the two states for its creation", Vllasi said. /ibna/