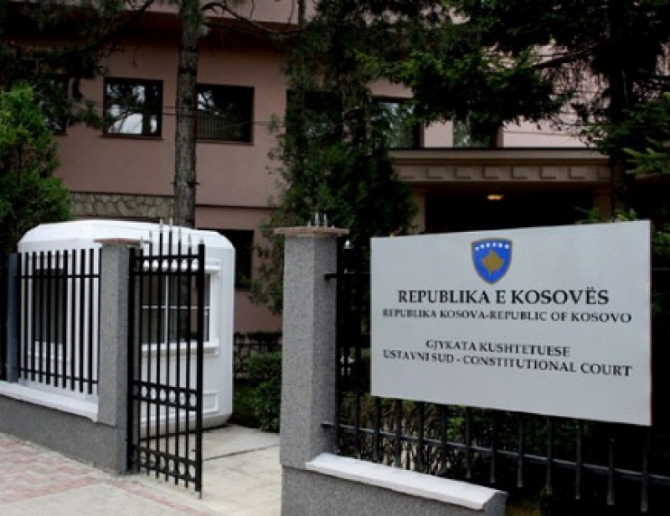 Pristina, 24 December 2015/Independent Balkan News Agency
By Elton Tota
The Constitutional Court in Kosovo has reached a verdict in relation to Association of Serb Communes in the Republic of Kosovo.
The Court has found that the general principles of the Association are not entirely consistent with the Constitution, namely with Article 3, which relates to equality in front of the law, with Chapter II which relates to basic liberties and freedoms and Chapter III which relates to the rights of communities.
According to the Constitutional Court, these principles must be consistent with the constitutional standards of the Republic of Kosovo.
President of the country, Atifete Jahjaga called on institutions and political class in Kosovo to respect the decision of the Constitutional Court.
"I would like to invite the governing coalition and opposition parties to use this moment in order to resume political dialogue in Kosovo and restore normality in the country", the president declared.
Meanwhile, the government of Kosovo pledged that it will apply the decision in question in the stages that relate to the drafting of the Statute and Decree of the Association.
"Government of Kosovo invites the entire political class, including the opposition, to respect this decision, which is consistent with the Agreement of Principles", the government declared in a statement.
Opposition: The government must be held responsible for violating the Constitution
Three opposition parties, Self Determination, AAK and Incentive issued a press statement where they declared that they have explained the violation of the Constitution through the Association three months ago.
"[Prime Minister] Isa Mustafa and [deputy prime minister] Hashim Thaci and their coalition must be held responsible for this violation of the Constitution".
"They violated the Constitution and lied to the citizens by trying to conceal this lie. They also attempted to make parliament part of this violation", the statement reads.
President of Kosovo, Atiefete Jahjaga sent the 25 August agreement on the Association of Serb Communes to the Constitutional Court for interpretation, because opposition parties in Kosovo hindered parliamentary proceedings, demanding from PM Isa Mustafa to withdraw from the signing the agreement with the Serb side. According to opposition, this agreement leads to the division of Kosovo.
Ten days after receiving the president's request, the Constitutional Court temporarily suspended the Agreement on the Association until it was assessed.
The Constitutional Court's decision signed by chief justice Arta Rama Hajrizi, marks the end of the temporary suspension. /ibna/