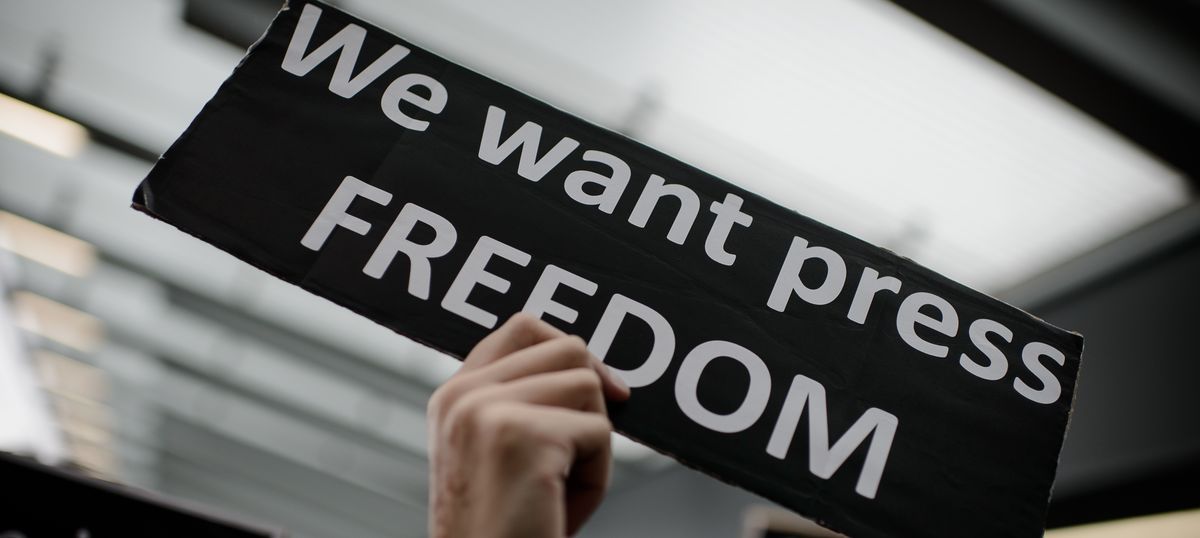 Although for the first time in many years Bulgaria did not fall in the media freedom index of Reporters Without Borders (RSF), it is not good news when the country continues to be the last in the EU and lags even in the Western Balkans, the Association of European Journalists – Bulgaria said .
It is important to bear in mind that the Reporters Without Borders index can not measure freedom of expression in absolute terms, so it measures the perception of journalists and media professionals, the association said.
"It is a fact that the freedom of speech situation in Bulgaria continues to cause concern. Bulgarian journalists believe that the media in the country are not sufficiently free and independent, as they are supposed to be in a democratic country, a member of the European Union."
Bulgarian journalists had entirely good reasons to think this, the association said.
Given the difficult economic situation of the media, employees were particularly vulnerable to all forms of pressure, it said. The low level of pay and social insecurity in the sector had led to a large outflow of quality staff.
Also distorting the environment were the attempts by national and local authorities to buy "media comfort" with national budget funds or European funds, the association.
The oligarchic model of media ownership was becoming increasingly dominant, and it had a chilling effect on journalists, and dirty campaigns aimed at discriminating against journalists were commonplace.
"There are threats against critical journalists that they will lose their jobs when the media in which they work is bought by an oligarch."
The Association of European Journalists – Bulgaria said that it was worth mentioning the refusal of the Commission for Protection of Competition to approve the deal for Nova TV.
The actions of the anti-corruption commission, whose name was mixed up in scandal, and the seizure of the illegally acquired property with regard to media owners should not be overlooked either, the association said.
It said that the Reporters Without Borders report also mentions the brutal murder of journalist Victoria Marinova.
"The position of AEJ has always been that, without solid evidence, this terrible crime should not be related to the work of the victim. Undoubtedly, however, such an act can not fail to affect the sense of security among all those working in the sector."
The association said that in spite ofj the pessimistic tone of the report, it should be noted that in recent weeks in Bulgaria, the power of the media had been proven, even in a country ranked last in Europe in freedom of spech.
"The impact on political life of media coverage of so-called 'Apartmentgate' is proof that the media are extremely effective in fighting corruption and can be a serious corrective of power. It is worth noting that, unlike previous times, the investigation of alleged property misuse happened in several media at the same time, and that journalistic solidarity has led to significant results," the association said./ibna