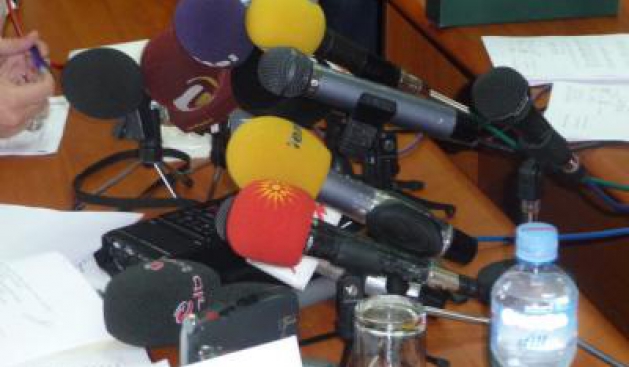 Skopje, July 18, 2013
Different association of journalists and media in FYR Macedonia demand the withdrawal of the government bill on media, which was approved last week.
"The draft bill must be withdrawn because it must be corrected according to the suggestions of the country's and foreign institutions", demanded today the Association of the Journalists of FYROM, Independent Union of Journalists, Macedonian Institute for Media and the Center for the Development of Media.
The head of the Association of Journalists in FYROM, Naser Selmani said that these two drafts are in the spirit of European standards. According to him, these two drafts dictate censorship and institutional control of the media and journalists.
Selmani also stressed the independence of the regulatory body, namely the Agency for Media, saying that the majority of the Committee members are proposed by the political institutions.
"This reduces the possibility for media and regulatory institutions to turn into a real public service for the citizens. Audio visual services are not in compliance with the European directive and the principle of proportionality in the part of the punishing provisions has not been preserved", said Selmani.
OSCE has also been against the bill in question, by saying that it should not be voted without the green light for the harmonization of the positioning of the media and journalists. /ibna/