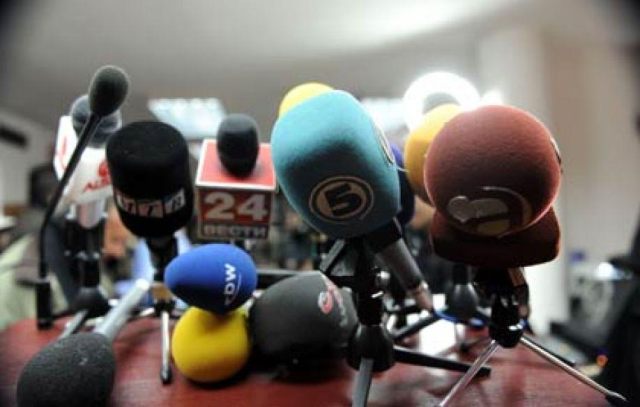 Skopje, 23 March 2016/Independent Balkan News Agency
By Naser Pajaziti
The Association of Journalists demands an accord to be reached for the reform in the media. This accord is part of the political plan to solve the political crisis in the country. The points that concern journalists the most relate to the amendment of the law, reformation of the public radio television service MRTV, changes in the Media Regulatory Council, the lifting of the radio and TV license fee for citizens, equal distribution of government ads on the media and other demands that relate to the work of journalists. The negotiations for the reform in the media have come to a gridlock between the four main political parties.
European envoy Peter Van Houte, who is acting as an intermediary in these talks, was considered as an undesired person by the party in power, VMRO-DPMNE due to his stances against the government.
The head of the Association of Journalists, Naser Selmani told IBNA that there must be a full solution, not only a partial one.
"Based on the agreement, the political parties should have found an accord for all pending issues, but this was not achieved and I believe that any effort to present partial solutions to the public opinion, will fail and we are determined against these partial solutions", Selmani said.
Representative of the Council for Ethics, Teofil Blazevski didn't rule out the possibility of protests, if political parties do not heed their requests.
"We are coordinating our steps. We do not rule out the possibility to hold protests or other public manifestations in order to unfold our demands and raise the awareness of the public for the need of reforms in the media", Blazevski warns.
The associations of journalists say that apart from the Social Democrat leader, Zoran Zaev, other political parties which have signed the June 2 agreement, have not been willing to meet.
Macedonian opposition parties have delivered to parliament a proposal for the bill on the media, which is expected to be discussed.
But BDI too says that political parties will be able to find a solution for the issue of the media. /ibna/