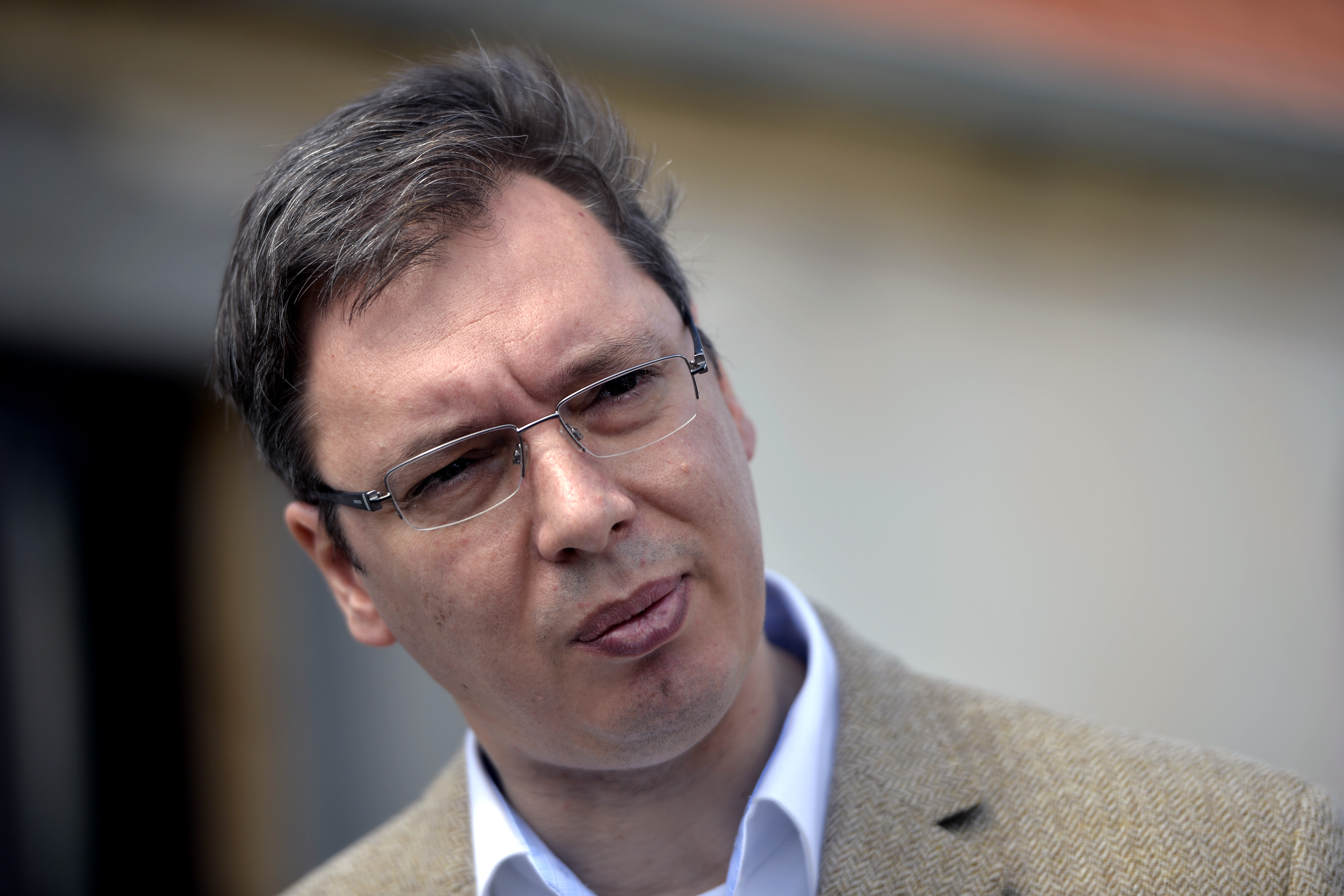 By Milos Mitrovic – Belgrade
There is no "serious organization" behind the attacks against bakeries owned by ethnic Albanians and Gorani people in Serbia, Prime Minister Aleksandar Vucic says. At the media conference premier explained that all the assailants are minors and young adults and that all suspected would be arrested today.
The violence against ethnic Albanians and those who assailants believe are Albanians erupted after last week's chauvinistic incidents during the football match between Serbia and Albania in Belgrade. Albanian nationalists and allegedly Albanian Prime Minister Edi Rama's brother launched a drone with the map of "Greater Albania" during the match provoking a brawl between the players. Serbian police failed to stop fans from invading the pitch and attack Albania's players; the match was abandoned.
In following days bakeries and other shops owned mostly by ethnic Albanians in a number of Serbian towns have been attacked with rocks and Molotov cocktails; in the bakery in Stara Pazova the bomb has been thrown. Hooligans in Subotica have tried to set the mosque on fire. All the assailants were wearing masks.
In Kosovo and Metohija incidents against Serbs have been recorded.
According to Vucic, some of the assailants against Albanians have been drunk. He specified that the police has yet to find the attackers against one more bakery. "I think that this case will be resolved today", he said.
He underlined that the owners of the bakeries "are honest and responsible citizens of Serbia which pay taxes". Vucic warned that the attacks against Albanians and Gorani people provoke hatred against the Serb minority in Kosovo.
"The government did it's best and arrested all the perpetrators. All of them are in custody. This is the best response of the state to those who are trying to spread the hatred and violence", PM Vucic emphasized.
The incidents during the football match as well as ethnically motivated violence and trading of accusations between Belgrade and Tirana have led to postponing of the landmark visit of Albanian PM to Belgrade planned for this week. Edi Rama will visit Belgrade on 10 November allegedly on insistence of Germany. This will be the first official visit of Albania's premier to Belgrade in 68 years.
However, Albanian ministers will attend conference on Western Balkans in Belgrade on Thursday, Belgrade "Danas" daily reported today. It is still uncertain whether the officials from Kosovo will attend the meeting.