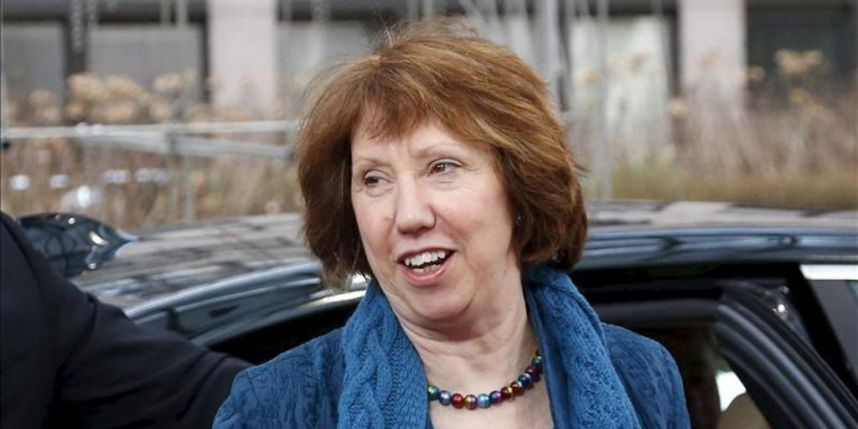 Skopje, April 17, 2013 – By Naser Pajaziti
The European Union High Representative for Foreign Affairs and Security Policy, Catherine Ashton, stated clear messages yesterday in Skopje on solving the name issue and moving forward in the path to EU integration.
At a press conference in conclusion of her visit to Skopje she underlined that "Macedonia's European perspective of Macedonia is alive and achievable and to that end the country should keep implementing the Ohrid Agreement by constant, inclusive dialogue, as well as dialogue with the media, which is essential. "The EU integration of your country starts here at home," stated Ashton.
She also underlined the issue of the name row and the need to urgently find a solution as soon as possible. "The UN-mediated process for settling the name dispute gains in strength and we encourage both parties to take advantage of the efforts of the mediator, Mathew Nimic. A solution without delay is needed. I know it could be difficult, but there is no other alternative, way to move forward. It is better to act sooner than later. This is the only way to advance with your EU integration," said Baroness Ashton.
EU Senior official spoke about political developments and resolving the political crisis in the country.
"The EU has been carefully following the implementation of the March 1 agreement, particularly in regard of setting up an Inquiry Commission and the cross-party memo of understanding. We are encouraging the political leaders to surpass the divisions and create a new political spirit," said the EU senior official.
She underlined the significance of nourishing good neighborly relations and the continuation of the reform process. Ashton met during her stay in Skopje with Prime Minister Nikola Gruevski, President Georgi Ivanov, Chairman of DUI, Ali Ahmeti and SDSM leader Branko Crvenkovski.
The Information Offices of the Prime Minister, Presidency and DUI informed about the meeting with Baroness Ashton and messages conveyed during these meetings.  /ibna/