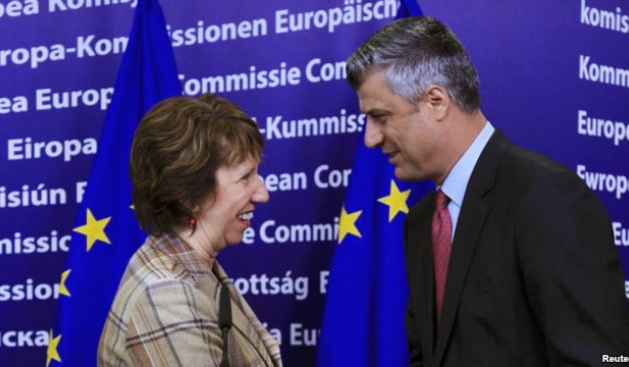 Pristina, July 10, 2013
The high EU representative for Security and Foreign Affairs, Catherine Ashton, who is staying in Kosovo today, has commended Prime Minister Thaci. She has considered him as a daring politician for being involved in the Brussels agreement.
"This is a confirmation for the integration of Kosovo. The meetings between the parties will continue even during the summer and nobody will be off, because there are concrete results in the implementation of the Brussels Agreement", said Ashton.
Meanwhile, Prime Minister Thaci said that there will be advances in the issues which will be discussed.
"We have achieved substantial progress in the talks and I hope that in the days to come there will be more progress", said Thaci.
Ashton has initially had a meeting with President Atifete Jahjaga and then with Prime Minister Thaci. /ibna/