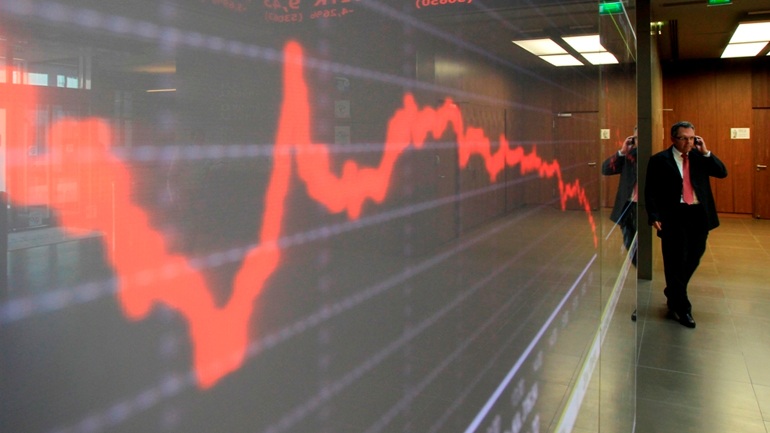 Athens, May 11, 2016/Independent Balkan News Agency
By Spiros Sideris
With explosive growth in turnover and optimism almost across the board welcomed the progress noted in yesterday's Eurogroup the Athens Stock Exchange, which now is just a breath from levels it began in 2016.
Specifically, the index closed with gains of 3.15% at 629.29 points, while it moved between 613-629 units or from +0.58% to +3.16%. The turnover stood at 196.47 million euro, the volume stood at 289.45 million rieces, of which 63.14 million through pre-agreed transactions.
The blue chip index closed with 3.94% gains at 177.10 points, while Mid Cap completed its transactions at +2.95%, ie 709.81 points. The banking index closed with gains of 6.72% at 54.78 points. It is worth noting that the banking index, from February 11 to date has almost tripled, with the analyst of Nuntius, P. Steriotis, attributing the main resistance at 62 points.
The distance separating the general indicator from the levels it started in the year is now less than 0.4%, with the closing of the gap accompanied today by particularly high turnover, a fact that was interpreted by local analysts as a trigger for the activation of inactive portfolios or inflow of new funds. Indeed, this movement is also reflected in the bond market, with the yield of 10-year declining to 7.52%.
The escalating optimism that was reflected in the market on Tuesday came from the relief of investors that the political risk is being removed from the country. As UBS notes, this helps the Greek government to avoid early elections and build the success story through compliance to the program, providing it with the incentives to remain in conciliatory course with its creditors.
Along the same lines comments the Deutsche Bank, which emphasizes that the decisions of the Eurogroup helps to avoid a new greek crisis. Certainly the decisions of the Eurogroup is a positive step forward in order to avoid a new greek crisis in the immediate future, it stresses.