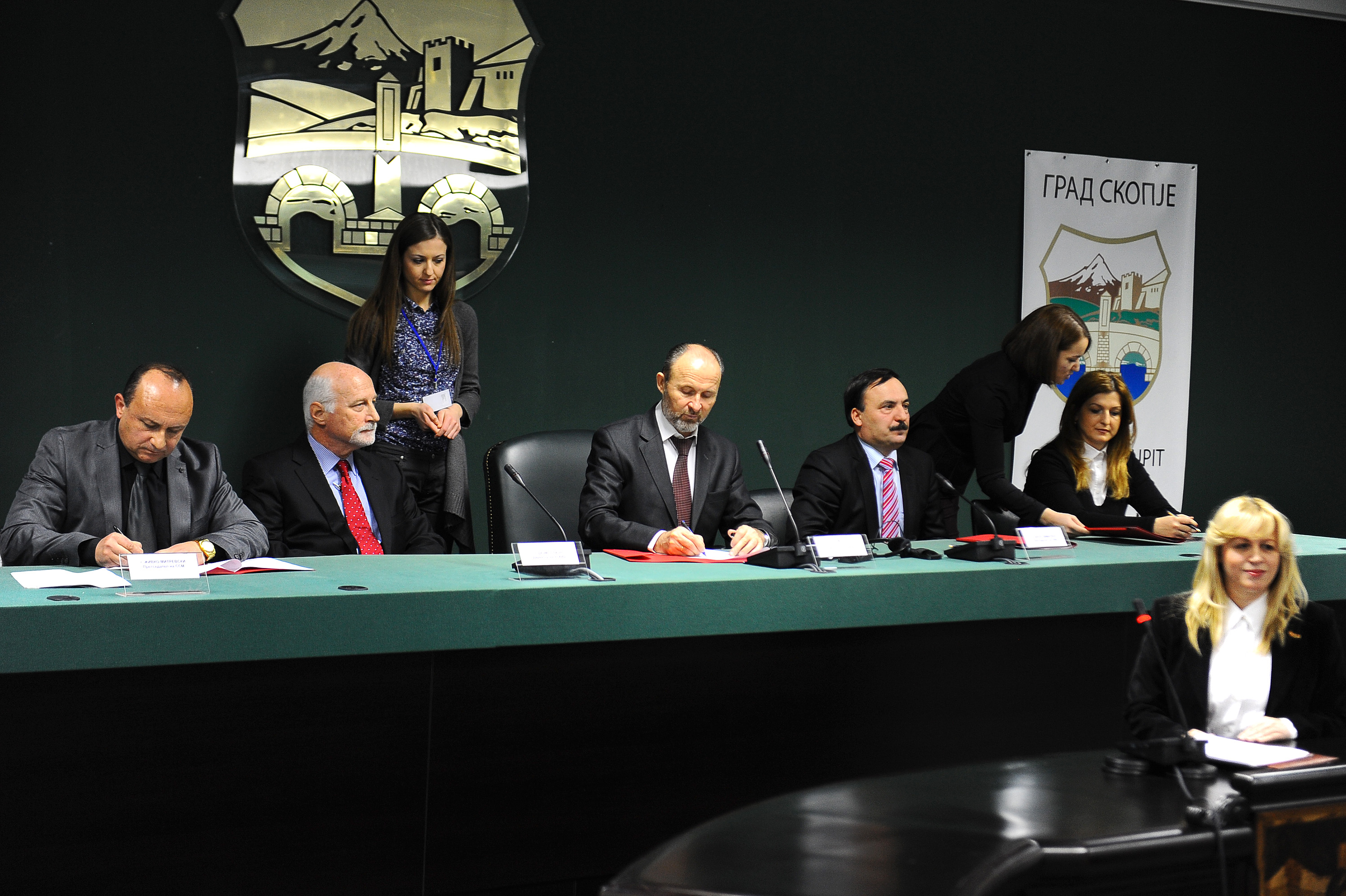 As of today, mayors in FYROM have no mandate. According to legal deadlines, local government elections had to be held in the first half of May, but because of the political crisis and the delays in the process of the election of the speaker of Parliament, all deadlines for the holding of these elections were exceeded.
The Association of Communes convened in an urgent meeting yesterday and addressed a request to parliamentary parties to decide on the date of the new elections as soon as possible and extend the mandates of mayors.
"We are expecting the elections to be announced as soon as possible in order for local government to be unblocked. Mayors no longer have the power to sign them", the mayor of Skopje, Koce Trajanovski said.
According to him, further delays in this process will have serious consequences, because many public services will be impossible to be offered.
Minister of Local Government also called on political parties and parliament to solve this situation as soon as possible. The Minister of Local Government, Shirete Elezi said that mandate for mayors must be extended until the holding of the new elections.
"Mayors and councilors have no defined legal status, while people are not sure if they will receive their services from these authorities", says minister Elezi.
Meanwhile, parliamentary parties have held meetings with the speaker of Parliament Xhaferi to find a solution. Xhaferi's cabinet declared today that political parties have agreed on reaching a deal to change the electoral code and to decide a new election date. But, VMRO-DPMNE of Nikola Gruevski was not present in this meeting. Other parliamentary parties have agreed that the most suitable period for the holding of fresh elections would be October and that until then, mayors should have their mandates extended.
VMRO-DPMNE is demanding for the elections to be held at the start of July, but this party is also demanding fresh parliamentary elections to be held along with the local government ones. /balkaneu.com/