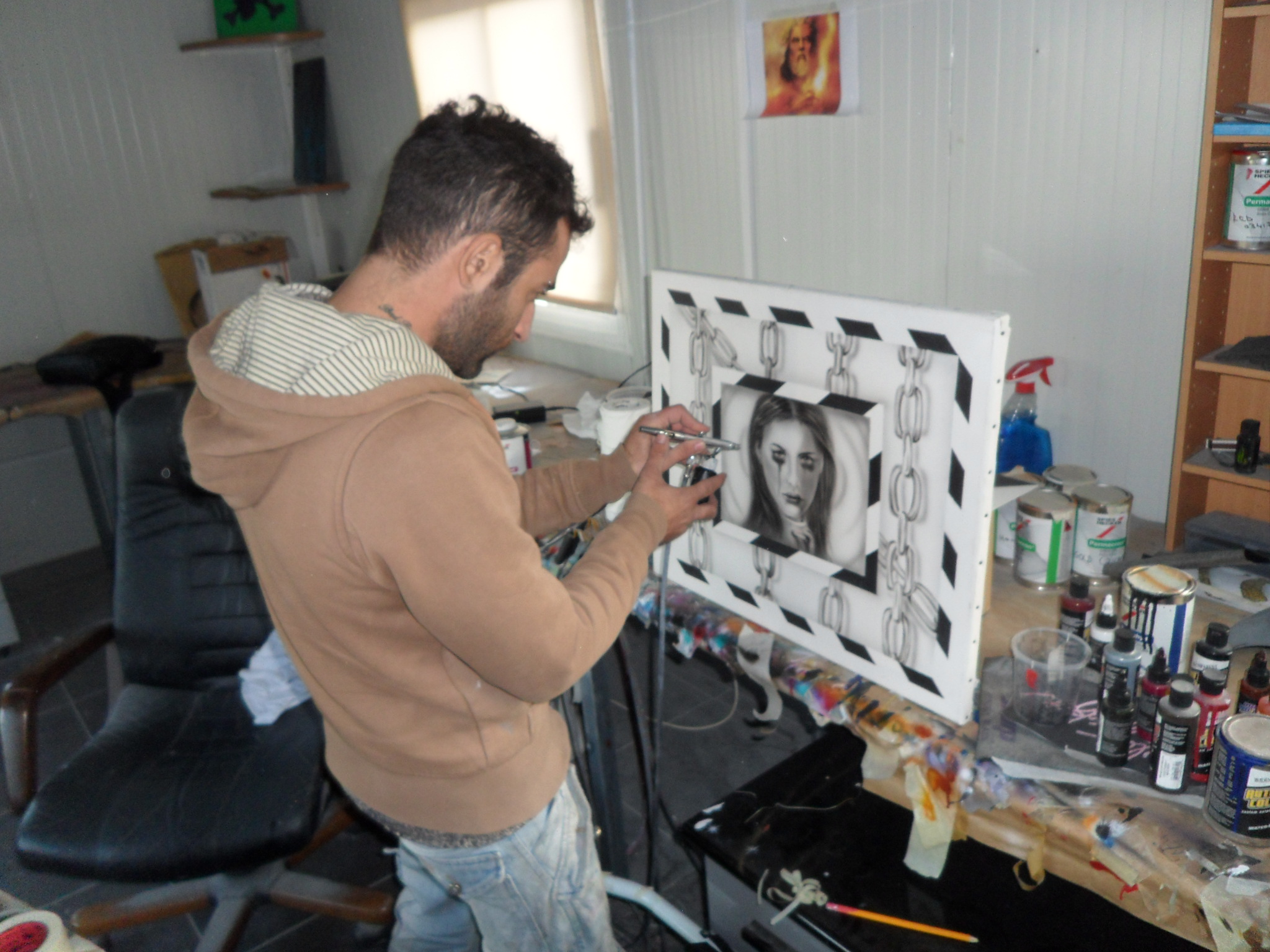 By Kyriacos Kyriacou- Nicosia
Last Monday, around 15:00 local time, a gunman fired a shot outside the Cyprus Parliament in the capital city Nicosia. After firing the shot, he surrendered to members of the Parliaments' security forces and handed in his military semi-automatic rifle "G3", used in the incident. He was released the next day to appear later to Court. The gunman in the Parliament incident is 33-year-old Greek Cypriot artist Christos Spyrou, from Nicosia.
Strong feelings of sadness
Speaking to "Simerini" newspaper yesterday, he explained that he fired the shot because he had "strong feelings of sadness and desperation", caused by the economic crisis. We have become a society full of unemployed, poor people, who tolerate everything", he claimed. "I didn't want to scare anyone with my rifle, so I waited until the street was empty, before I fired the shot. I then gave my gun to policemen and surrendered. I'm ready to take any responsibility for my action and I ask no favors from anyone," he added.
He owes money
The 33-year-old aerography artist works, from early morning till late at night, at his workshop in an isolated area, outside Nicosia. Using paint, he creates-usually by orders – aerographies on walls, vehicles, helmets, furniture, clothes and bodypaint. Asked about his financial situation, Spyrou said that his job is going well, but he owes a lot of money to the bank, due to loan.
Lost his brother
In 2009, he lost his younger brother Marios Christou, then 26-years-old and handball champion, in a road accident. The young man was driving his motorcycle in Tseriou Avenue in Nicosia. He lost control of the motorcycle, fell on ground and struck a car coming from the opposite line. After his brother death, Christos gave to police photos, protesting for the bad road condition. The investigation is still going on.
Since then, his mother suffers from depression and attempted to end her life on more than a few occasions. "After the latest attempt with pills, we decided that it was better for her to stay at the states' Psychiatric Clinic. I think that the doctors will help her regain confidence", said  Spyrou. Beside all difficulties in his life, the 33-year-old remains devoted to arts, which help him forget his troubles, while giving him hope for a better future.