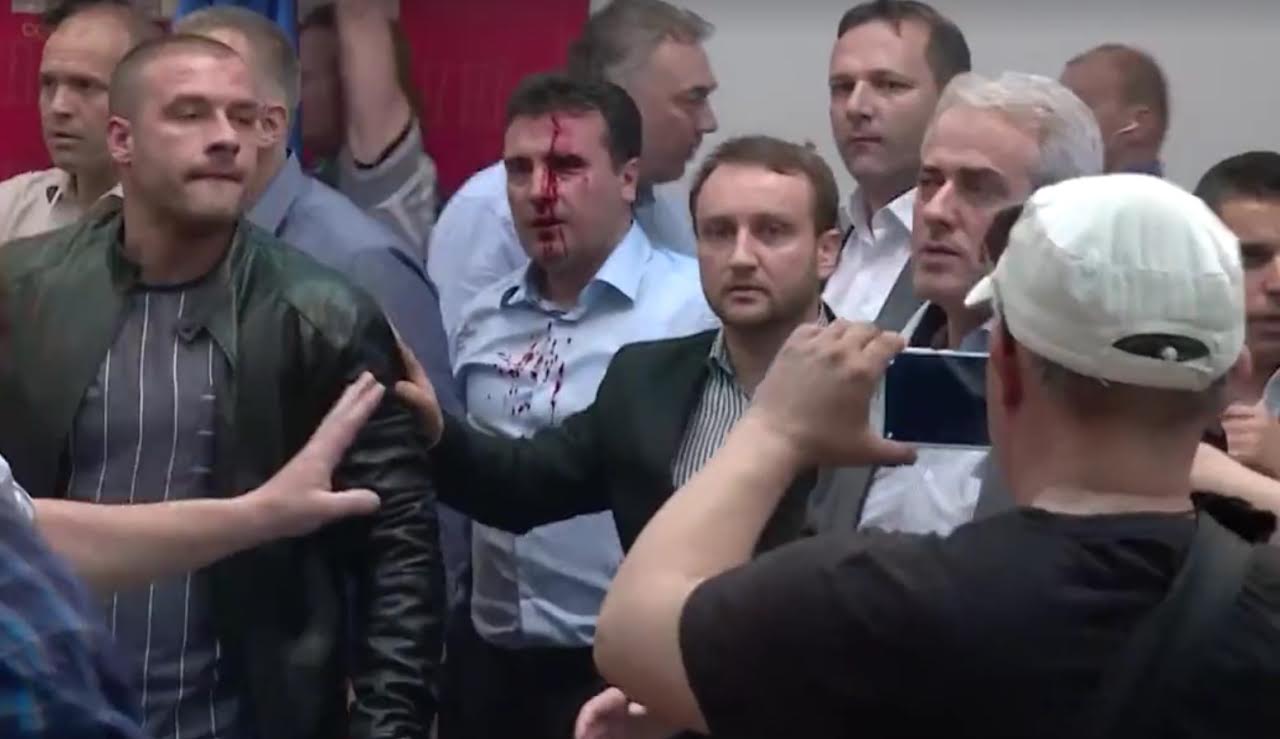 Police in FYROM has continued with the arrest of people who participated in the violent incidents taken place in the Parliament of the country on the evening of 27 April. Last night, authorities arrested another two people, who are suspected of violence against the Albanian MP, Ziadin Sela.
Two days ago, 7 other people were arrested, part of a group of 15 people that the prosecution accuses for the violent incidents taken place. A part of the group was remanded into custody. Among the arrested men there is also an inspector of the secret services.
Nuhiu: All of those who have broken the law will be held responsible
Minister of Interior, Agim Nuhiu declared today that the events taken place on 27 April will be investigated. He said that there have been obstructions within this ministry and orders have not been obeyed.
"I would like to inform the public opinion that I have formed a work group with professional people from the Ministry of Interior, which must confirm whether the Operational Staff has complied with its powers or if there have been violations. In case we confirm that they haven't done their job, then there will be legal responsibilities. The entire file will then be submitted to Public Prosecution for further proceedings", says minister of Interior, Agim Nuhiu.
Nuhiu has demanded the removal of Police Commissioner, Mitko Cavkov, because according to him, orders have not been obeyed on the day of the incidents.
Organizations close to VMRO-DPMNE demand amnesty from Ivanov
Several organizations close to VMRO-DPMNE and which were part of the protests, have demanded amnesty for the people who have entered into Parliament and used violence. Goran Angelof, head of "Koseto" organization from Veles, has asked from president George Ivanov to grant an amnesty for all of those who entered Parliament to prevent, according to him, a coup d'etat.
"President, we, the people of Macedonia demand an amnesty and the release of all of those who are being held in prison for reacting in order to prevent the coup d'etat and the destruction of our state", Angelof said.  /balkaneu.com/