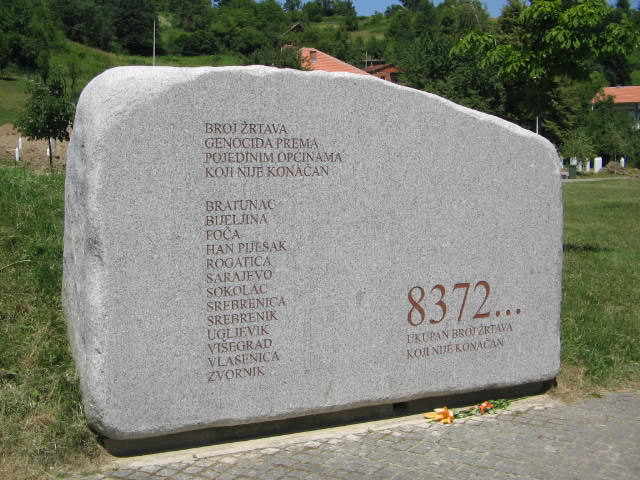 Belgrade, March 18, 2015/ Independent Balkan News Agency
By Milos Mitrovic
Eight men suspected for committing war crimes against civilians near Srebrenica in 1995 have been arrested at different locations in Serbia today. The atrocities they are connected with occurred in Kravica, war crimes prosecutor's office specified.
The prosecution has initiated investigation against former members of "Jahorina" training center which was under the command of Bosnian entity Republic of Srpska Interior Ministry, Tanjug news agency reported. Blic daily states that more than 1,000 civilians were killed in Kravica in July 1995.
Serbia's law enforcement institutions have ordered the pursuit of several other persons who are considered to be in the neighbouring countries.
War crimes Prosecutor Vladimir Vukcevic told the Associated Press that among the suspects are members of Republic of Srpska special police unit.
According to media in Belgrade and Sarajevo, Nedeljko Milidragovic aka "Nedjo Butcher" is among those arrested. Milidragovic was commander in the training center. Bosnian websites claim that Milidragovic and others are suspected of committing genocide against Bosniaks in the municipality of Srebrenica.
Despite international courts decisions, Serbia has never officially clearly accepted that genocide has occurred. International Criminal Tribunal for the Former Yugoslavia (ICTY) in its final ruling found that the Srebrenica massacre in July 1995 was an act of genocide. Several Bosnian Serbs army officers have been declared guilty and sentenced. International Court of Justice cleared Serbia of direct involvement in genocide, but ruled that Belgrade did breach international law by failing to prevent the massacre and for failing to try or transfer the persons accused of genocide to the ICTY.
"The police operation today (arrests) was highly professional and its importance is in sending the message that both Srebrenica victims and perpetrators will not be forgotten", Deputy Prosecutor Bruno Vekaric said, adding that arrests "are the result of good regional cooperation, but especially the result of the joint work of  War Crimes Prosecution and Serbia's Interior Ministry".
Bosnian Prosecutors hailed the move of their Serbian colleagues.