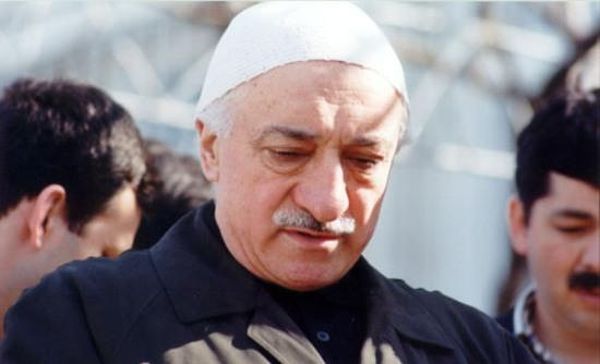 Ankara, April 18, 2016/Independent Balkan News Agency
By Manolis Kostidis
In custody the shareholders of a big Group of Turkey  
Concern in Galatasaray!
The Turkish business world has been shaken with the new "sweep" of the Turkish police, which arrested about 100 persons, having issued arrest warrants for about 140 persons.
All those who were arrested were questioned about possible financial support to "Hizmet", the Islamic order of Imam Fethullah Gülen (photo), who has been living in the US and Ankara and since 2015 it has declared this order as a terrorist organization.
Among those arrested are all shareholders of the Dumankaya Group. This particular Group has one of the largest construction companies in the country and the Group as a whole is in the 244th position of the largest Turkish companies list. This family Group is being accused of funding Gulen with at least 50 million turkish liras (16.5 million Euro).
Concern in Galatasaray
The arrests have also caused concern to the football world of Turkey, since the construction company "Dumankaya" İnşaat is the main sponsor of Galatasaray with 10 million Euro, and the arrests of all its shareholders raise questions for the future cooperation between the two sides
Bankers were also arrested
Among those remanded are many executives and employees of Asya Bank, which was set up by supporters of Gulen and all its assets have been seized by the Turkish government on charges of supporting the order of Hizmet.
The Turkish president since 2014 has been in a state of war with Fethullah Gulen and accuses him of setting up a "parallel state" which planned a conspiracy against Erdogan.
The government and the pro-government Press report that the supporters of Gulen are serving in the judiciary, the police and the Media. Gulen, the proponents of who hold positions in the education system and are active in the media, denies the charges.
The Republican People's Party accuses Erdogan for his view, recalling that the AKP has been ruling the country since 2002 and essentially this party has been cooperating with Gulen until 2014.
On December 2014 an arrest warrant was issued for Gulen, who lives in exile in the US since 1999 for allegedly leading a criminal group.
The two men were allies, until the moment when supporters of Gulen began research on corruption cases in the narrow circle of Erdogan's collaborators in 2013. Thousands of police officers, prosecutors and judges were dismissed on the grounds of their affiliation with Gulen.
On the same charges the Turkish government has appointed commissioners, and ordered the seizing on television networks and newspapers, such as Zaman, which supported the Imam.
The impressive thing about Gulen is that in 1999 he had left Turkey because then the generals considered him a threat to the Turkish state because of his Islamic action. Now he is once again being accused as a threat to the Turkish state, by the current pro-Islamist government this time.