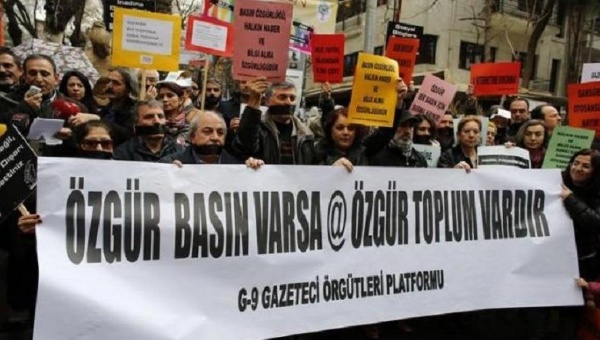 Ankara, September 7, 2015/ Independent Balkan News Agency
By Manolis Kostidis
The international and local community is becoming increasingly concerned by the successive arrests of foreign journalists in Turkey.
The Dutch journalist Frederike Geerding was arrested by the Turkish authorities in southeast Turkey. In the early 2015 Geering was acquitted by a Turkish court after being accused of propagating for the PKK.
The Dutch news agency ANP reported that Geerding was arrested for "traveling in a restricted area". The Turkish authorities said that the Dutch journalist was arrested "for her own security" as the southeastern region of Turkey is not safe due to the increased tension.
Geerding has been working in Diyarbakir since 2012. In January she was arrested and accused of posting messages on social media in favour of the PKK.
The spokesperson of the Netherlands foreign ministry announced yesterday that the Dutch embassy in Ankara "is monitoring the situation".
Istanbul prosecutor brought proceedings against columnist of the newspaper Bugün, Yavuz Baydar, on charges of offending President Recep Tayyip Erdogan. Opposition Press says all these moves is an attempt to intimidate the press before the elections on November 1.
The Turkish newspaper Hürriyet reported to have given its main columnist Ertugrul Ozkok an extended "leave", due to an article in which he photographed Erdogan as the moral killer of the children on the beach of Bodrum. The Turkish columnist forced to publish another article, stressing that he was not referring to the Turkish president, but said he will be absent on leave until at least the end of September.
Last week the Turkish court set free two journalists of the television network Vice News, who had been arrested in southeast Turkey accused of having links with a terrorist organisation.
(Photo: telesurtv.net – Journalists demanding freedom for the media take part in a protest in Ankara February 15)