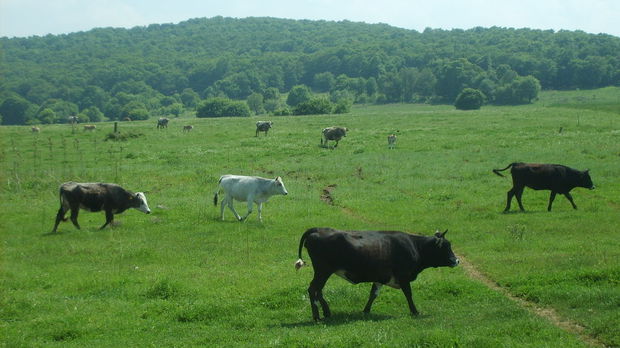 Sofia, July 23, 2015/ Independent Balkan News Agency
By Clive Leviev-Sawyer of The Sofia Globe
Four people have been taken into custody by police in the Bulgarian Black Sea city of Varna in connection with the supply of anthrax-tainted meat to retail shops and fast-food places in Varna and in the Dobrich district.
The arrests were announced at a late-night sitting on July 22 of a crisis staff convened to respond after reports of the distribution of anthrax-tainted meat to places on the northern Black Sea coast.
On July 18, a 53-year-old man from a village in the Varna region died after consuming meat from a cow that had been infected with anthrax. At the time, authorities moved quickly to identify other people who had been in contact with the meat, and on July 20, animals in the area were vaccinated against anthrax while a quarantine was declared.
According to Varna district police senior commissioner Daniel Pashov, the owner of an abbatoir in Varna's Asparouhovo district, Plamen Iliev, had been taken into custody and questioned. Previously Iliev had denied even having contact with the infected meat.
However, on July 23, Varna governor Stoyan Pasev said that there was no risk to people from consuming the anthrax-tainted meat. He pointed to the tests done on 26 people that had eaten the meat from the village of Mlada Gvardiya at the time of the first incident, which had established that none had been infected.
Businesses that had received meat from the Asparouhovo butchery had been closed and were being disinfected.
He said that there were 23 in total, two of them in the resort town of Byala, two in Kranevo and the rest in Varna and resorts around the city.
All had been closed and the regional health inspectorate was to decide on processing samples in Varna. Should this go ahead, it was most likely that within two to three days, the places would be able to re-open their doors.
Pasev said that the list of places had been compiled on the basis of checks by police and prosecutors establishing that the companies had something to do with the abattoir during that period.
Reportedly, the places included restaurants in Golden Sands, Byala and Kranevo and fast food places in Varna, kiosks selling sausages and other meat products.