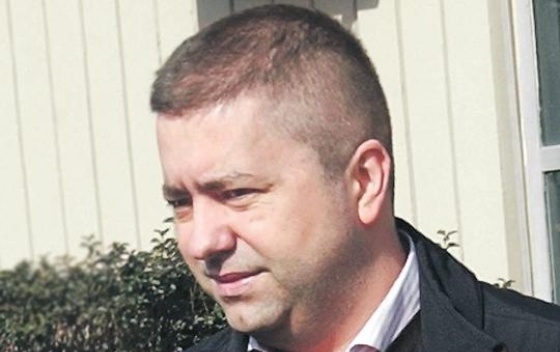 By Adnan Prekic – Podgorica
After three years of hiding, Safet Kalic, Montenegro's most wanted fugitives was arrested in Austria. Kalic had been on the Interpol red warrant three years. In Montenegro Kalic is charged with money laundering, which he earned by trafficking heroin in Germany. Austrian police arrested Kalic on the basis of operational intelligence data from Montenegro. Serbian Police Director Milorad Veljović, a few years back, had said that Kalic is one of the major drug lords in the Balkans, where he smuggled heroin.
Montenegrin police announced that montenegrin most wanted fugitive Safet Kalic was arrested in Vienna. Kalic was been arrested with a Kosovar passport, on the basis of operational intelligence data distributed by the Montenegrin police to the Austrian authorities. Minister of Internal Affairs Rasko Konjevic said that it will depend on Kalic whether he will be immediately extradited or wait for the extradition proceedings. Austrian police confirmed that Safet Kalic was arrested in Vienna, and that the wanted fugitive during the arrest did not offer any resistance.
A Red Interpol warrant for the Kalic had been issued in August 2011. Prosecution suspects Kalic for bringing in Montenegro about 7.7 million euro, which he earned from selling drugs in Germany, during the period 2005-2011.. Based on the same charges, police also arrested in 2011 Safet Kalic's brother-Mersudin and his wife Amina. The trial was completed in the Montenegrin courts, but rendering of the verdict was delayed due to the arrest of Safet Kalic. After the indictment, Kalic underwent in Rozaje where he blocked a multimillion property which he was told will be stripped in case of the confirmation of the indictment.
Although he was never formally convicted for drug smuggling, Kalic was often brought in to connection with illegal activities. His brother Mersudin was convicted for smuggling heroin in Germany in 1999. This verdict of the German courts is one of the foundations of indictments in the process, which is lead in Montenegro.
Serbian Police Director Milorad Veljović was the first one to mark Safet Kalica as one of the biggest drug lords, a few years ago. He publicly revealed the existence of an operational file in which Kalic is one of the major Balkan drug lords. Serbian media have previously referred to Safet Kalic in connection with smuggling heroin, who allegedly supplied the "Zemun clan". These accusations have never been proven, despite the fact that there were charges against him in front of the Belgrade District Court.