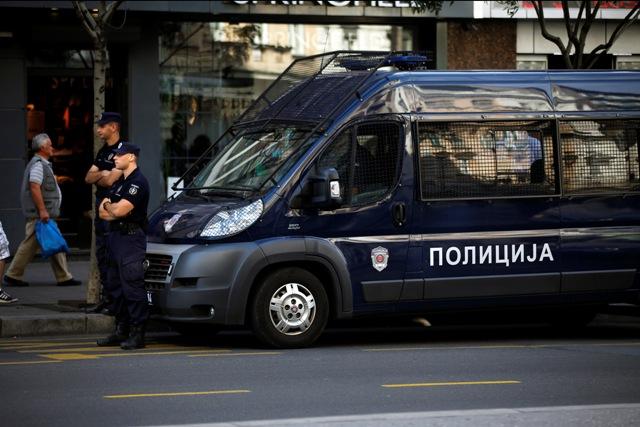 Interior Minister Nebojsa Stefanovic said on Sunday that the origin of some of the weapons found near PM Aleksandar Vucic's family home had been determined.
The weapons were found in an armored car in Jajinci, outside Belgrade, on Saturday. Stefanovic said the cache included one Zolja RPG launcher, four hand grenades, 100 7.62mm caliber bullets "four or five" bullets used in automatic weapons, and 15 bullets of unknown caliber.
According to the minister, who spoke for TV Prva, the RPG launcher came from "one area of the Croatian front" while two of the four hand grenades originated in "one area of the Bosnia-Herzegovina front, near Sarajevo."
He added that "a great number of measures and actions is being undertaken in order to determine who was in possession of the weapons and who brought them (to Jajinci)."
Stefanovic also, speaking on Sunday, announced that the DNA analysis would be completed "by this evening" and that it would be known then "whether there are any clues, and what kind" – and whether the data can be compared to that contained in some Serbian database.
He said Serbian authorities would seek legal help from other countries where the potential perpetrators or "operators of those weapons" may have been located.
The minister said that only those results of the investigation that are "in the interest of the public's learning" will be published, while "a part of this information will not be made public, in the interest of the investigation."
Stefanovic said it was not his role to talk about "sackings in security services" as he was responsible for the Interior Ministry (MUP) and had "no insight into their work."
According to the minister, the situation is an issue pertaining to the intelligence and counterintelligence protection of Serbia, "that must be worked on more – this is not only an issue of Vucic's personal safety."/IBNA
Source: B92