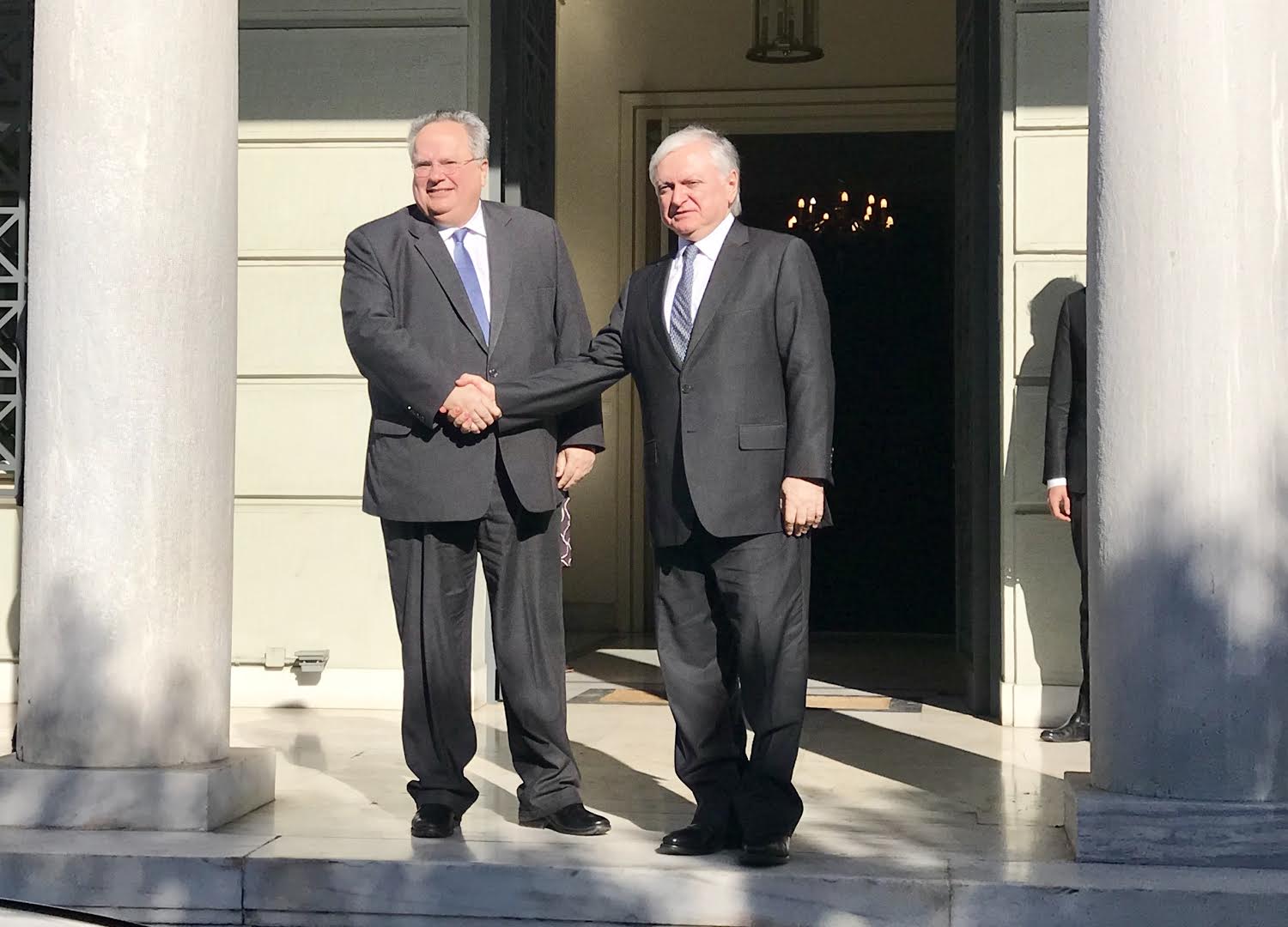 With warm words on the timeless bonds that connect the two countries, Foreign Minister of Armenia, Eduard Nalbandyan, presented the main axis of his country's foreign policy during a lecture at the hall "Giannos Kranidiotis" of the Hellenic Ministry of Foreign Affairs.
His speech revolved around the Armenian policy in the wider region, its relations with Turkey, the negotiations with the European Union and its participation in the Eurasian Economic Union.
The Armenian FM, characterized Greece as a strategic partner referring both to the collaboration between the diaspora and to a series of other issues such as Greece's role in the relations between Armenia and EU, which are constantly evolving.
As he noted, the foundation of the relations between the two countries has solid roots, following the contacts over the last few years, such as Greek FM, Mr. Nikos Kotzias' visit, and underlined that the level of cooperation between the two countries is particularly high.
He placed special emphasis on the refugee crisis and reminded that his country has welcomed thousands refugees coming from Syria, and stressed the issue of Turkey recognising the Armenian Genocide on an international level.
Furthermore, he extensively referred to his country's relations with Azerbaijan and to the issue of Nagorno-Karabakh. As he noted, it is Armenia's wish to keep open all communication channels in order to find a fair solution, a fixed position of the country. In 2017, representatives from both Armenia and Azerbaijan met 6 times trying to find common ground
Greek FM, Mr. Nikos Kotzias, Associate Professor of International Law, Mr. Petros Liakouras as well as Associate Professor of International Relations specializing in the Middle East, Mr. Sotiris Roussos participated in the panel…/IBNA