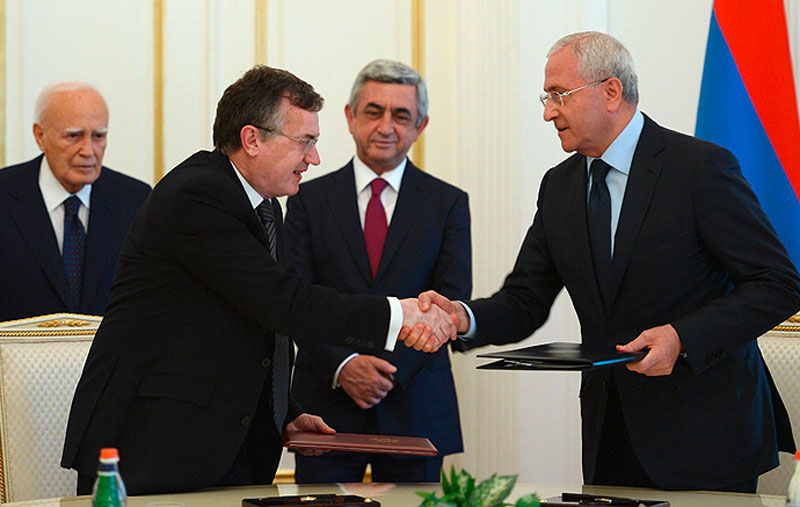 By Spiros Sideris – Athens
A bilateral Cooperation Agreement between Greece and Armenia in agriculture was signed yesterday by deputy Foreign minister Kyriakos Gerontopoulos, on behalf of the Greek government, during the official visit of the President of the Greek Republic in Yerevan.
The agreement provides for the cooperation in the areas: crop production, animal breeding and farming, fishing and aquaculture, veterinary issues, post harvest handling and food processing industry, including marketing. In addition, it involves cooperation between Greece and Armenia on farm advisory systems, agricultural research, quality system certification and inspection of agricultural products and food, education and training services, biotechnology, mechanisation of agriculture, land reclamation and knowledge of agricultural infrastructure.
The deputy Foreing minister, in his speech at the economic forum "Greece-Armenia Business Forum 2014", with the participation of Greek and Armenian entrepreneurs, noted that the excellent level of political relations between the two countries is a solid foundation on which to built the further promotion of cooperation.
As noted, there are opportunities for business cooperation in other sectors of the economy, for example in the fields of tourism, IT, pharmaceuticals, chemicals and health.
Many Greek companies have expressed their interest to participate in major infrastructure projects in Armenia.