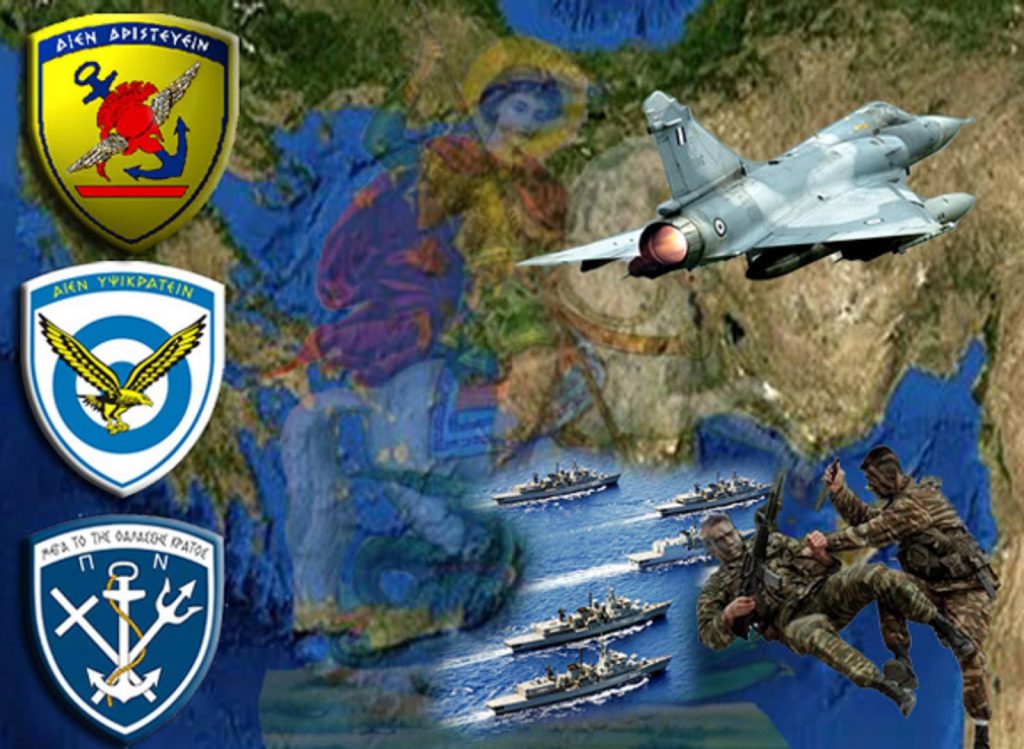 The Greek TV show, "With Virtue and Courage", about the Greek Armed Forces will be back on Greek TV screens as of Sunday March 5th at 11:30am. The TV show returns to the state broadcaster ERT as announced by Defence Minister Panos Kammenos, at a press conference, after an absence of three and a half years.
The show, was interrupted by the closure of state run TV ERT on 11th June 2013. Main focus of the TV show will be the actions of the General Staff of the Armed Forces, units of the Armed Forces, the activity of the Ministry, interviews with foreign officials and historical information.
The aim is not to burden the Ministry's budget with the TV show, which is staffed by people belonging to the Ministry and to demonstrate that the show is shot at the Ministry of Defence.
In answer to a question, Mr. Kammenos stated that the material is property of the Armed Forces and will be controlled by the Staff before being made available to the public. He added, that the ministry has contacted private channels and regional channels for the retransmission of the show according to their programming schedule.
According to IBNA information, the decision to resume the Armed Forces show, which made its debut in the era of the dictatorship of the Colonels (1967-1974), has a semantic importance, as it is considered important to present the combat effectiveness of the Armed Forces in Greece, in a long period of cuts in the country's defence budget and the climax in provocation on the part of Turkey, as Ministry of Defence sources note. Society's reconnection with the Armed Forces is considered equally important, and can be made into an attractive workplace for young men and women giving them a better picture of the Armed Forces.
Please also note that recently the state run ERT channel, has been devoting quite a lot of time to the action of the Armed Forces, with extensive highlights from their action and at least one audio visual feature, something that has disgruntled some Members of the SYRIZA party./IBNA