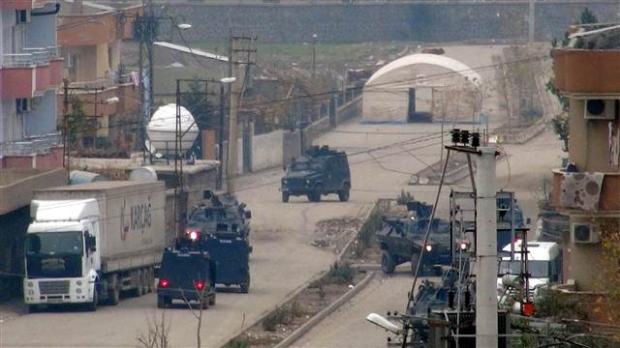 Cizre, December 28, 2014/ Independent Balkan News Agency
Three dead and three injured the toll so far
By Manolis Kostidis
The town of Cizre in Southeast Turkey has become a war zone by the armed conflicts between members of the PKK youth and members of the political movement HÜDA-PAR, which is a creation of Hezbollah in Turkey.
From the gunfire three persons were killed, among them a 16-year old, and three others were injured.
Reportedly, the first turkish security forces have entered the town of Cizre after 7 hours and are trying to stop the clashes. At this time, the situation is out of control.
The PKK sees HÜDA-PAR as an Islamic movement that has an affiliation with, and supports the Islamic State of Syria, which is laying siege on Kobani of Syria, the population of which consists of Kurds.
On October 6-7 the clashes that had broken out between the PKK and its members Hüda-Par in Turkey had resulted in the death of 50 persons, while hundreds of houses and shops had been put to the torch.
They were preceded by statements of Recep Tayyip Erdogan, who had said that "Kobani will fall in a few hours", meaning that the city would pass into the hands of members of the Islamic State; Something that in the end did not come true.