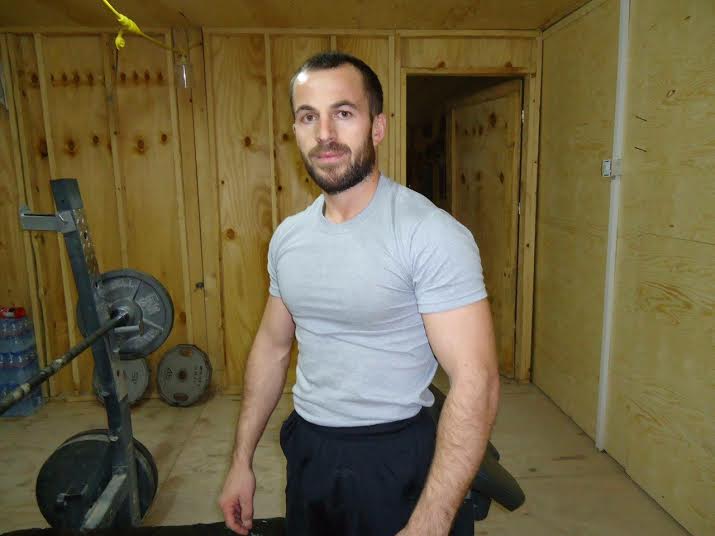 Tirana, 24 June 2015/Independent Balkan News Agency
A RENEA special forces officer lost his life this morning in Lazarat during an armed clash between residents of the area and police forces.
Another two police officers remained seriously wounded in this event. They were immediately rushed to the hospital of Gjirokaster for medical treatment.
State police officially confirmed the number of casualties, but didn't offer any information on the causes and the precipitation of the situation.
From Lazarat, IBNA learned that the bloody clash has taken place in the early hours of Wednesday, following the entry of a group of special forces for an operation in the village.
In one of the homes of the lower part of Lazarat, one of the residents has opened fire toward special police forces.
As a result, one officer, Ibrahim Basha (photo) lost his life and two others remained wounded. One of them is in a serious life threatening condition and is being taken by helicopter from Gjirokaster to a more specialized hospital.
The current local chairman of the opposition has reacted in relation to these developments. He has criticized the large presence of police forces in Lazarat and says that "such a large presence of police officers is a provocation for residents".
Lazarat is known to the public opinion and also abroad because for 20 years in a row, it has been an area from which mass traffic of drugs was conducted and police hesitated to intervene.
A year ago, in June 2014, Interior Ministry held an operation that lasted a month and discovered large quantities of drugs, money, etc. The operation also led to the arrest of tens of residents suspected of being drug traffickers. /ibna/