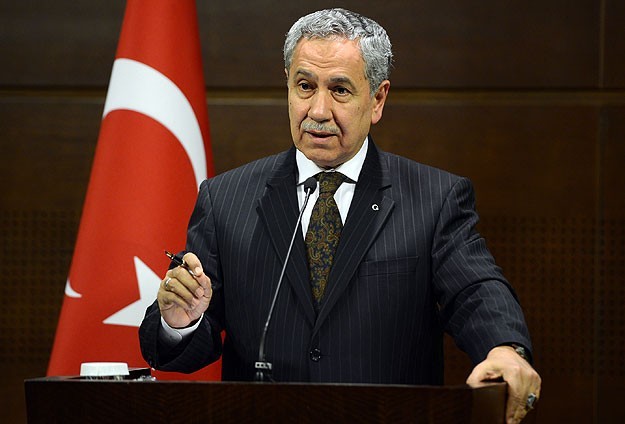 By Manolis Kostidis – Ankara
Recep Tayyip Erdogan has announced that on July 1 the name of the candidate of the Justice and Development Party (AKP) for the presidency of Turkey will be made known, however, the Deputy Prime Minister Bulent Arinc said that the Turkish Prime Minister is the preponderant to be anointed as candidate.
"On July 1 with the help of God, there is a big possibility the nomination of our Prime Minister will be announced", Arinc said surprising the Turkish journalists who heard his statements at the Dolmabahce Palace.
"This is what we want, as is the will of so many others with whom we talked. All that is left is the Prime Minister's estimate", Arinc said.
The Turkish Deputy Prime Minister had stated in the past that those who believe that Erdogan will be a candidate "might be surprised".
The experienced columnist of the newspaper "Hürriyet" Taha Akyol, who has good relations with many members of the AKP, has stated that "most inside the AKP are in favor of the candidacy of Abdullah Gul and ask for him to stay for another term in Cankaya Presidential Palace.
Many AKP officials are concerned for the post Erdogan era in the party if he decides to run for President.
The presidential elections in Turkey will be held on August 10 and for the first time the president will be elected by the vote of the people.