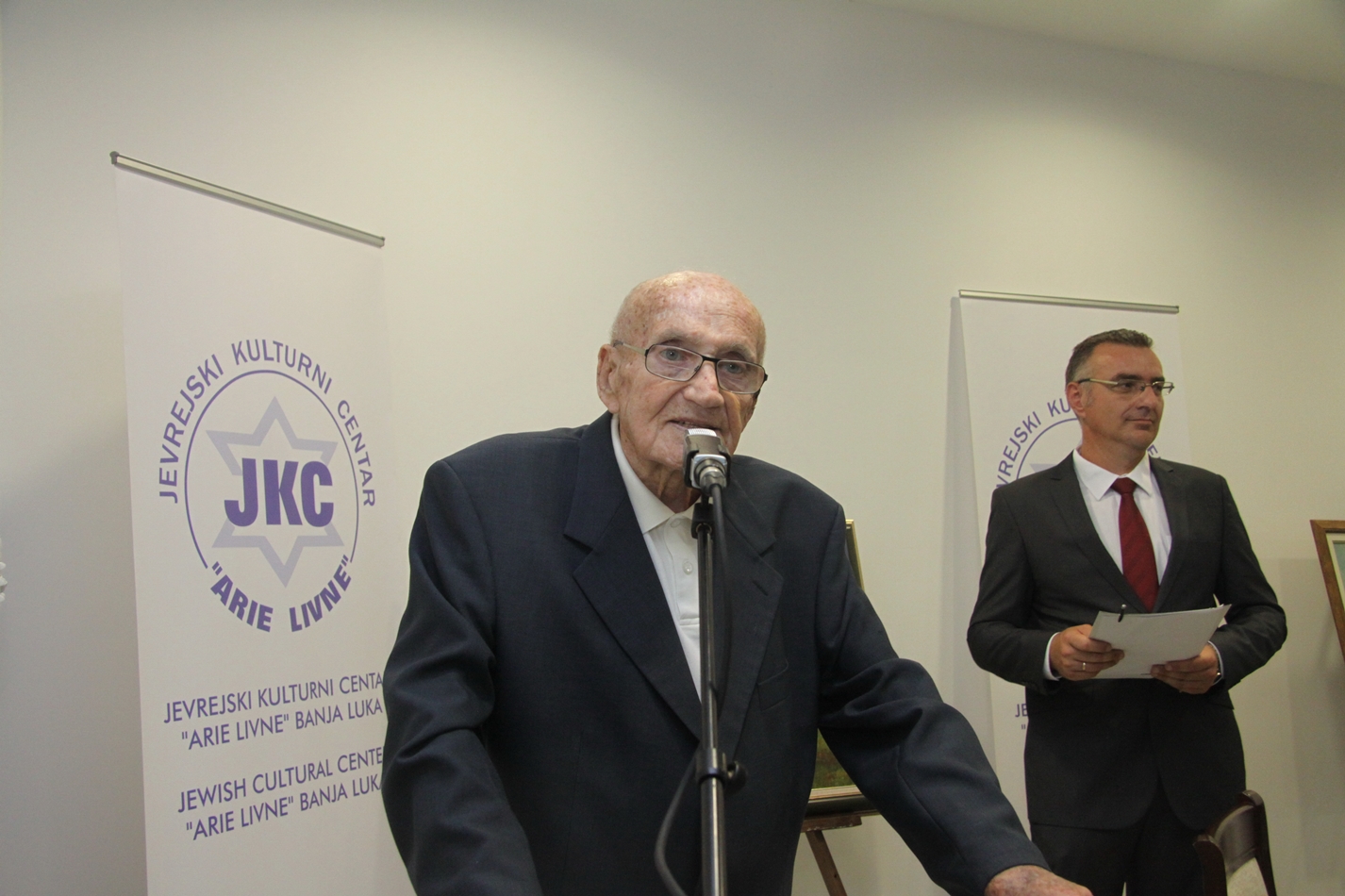 The existence and legitimacy of the RS Representative Office in Israel is the new reason for dispute between BiH Serbs ruling parties with their opposition. The main figure of this dispute is 95 years old Arie Livne, counselor and close friend of RS President, Milorad Dodik, who defends him in every possible way.
The problem was raised last week when the Ministry of Foreign Affairs of Israel sent a letter to BiH Minister of Foreign Affairs, Igor Crnadak, to inform him that Livne is not registered as head of RS Representative Office in Israel. Moreover, Israel Ministry stated that this Office doesn't exist since 2013 and that it is re-registered as private company with Livne as general manager. So, the question is: why RS taxpayers finance the Office which, in fact, doesn't exist and which has an unclear role in the improvement of relations between BiH and Israel?
Crnadak stated to the media that RS citizens gave million of BAM for some Office and employees who fictitiously were improving relations between Serbs and Israeli people, but the effects of this work is invisible. Additionally, Livne received a large RS Government support to open the Jewish Center "Arie Livne" in Banja Luka. The Center have several shops, coffee bar, Livne private space and small room for Jewish prayers to fulfill their religious obligations.
So, who is Livne at all? He was born in Budapest, Hungary, survived Holocaust. After the war, in Serbia, he was sentenced and imprisoned because of his criticism to the communist government. After he was released, Livne went to Israel and was involved in zionist movements. On the Balkan he returned on the beginning of ex-Yugoslavia war as the World Jewish Congress Special Representative for Yugoslavia. It is unclear how he became one of the important figures in RS but Dodik is trying to protect him from all attacks. Livne held a press conference in Banja Luka to say that his role is very important, that RS Representative office in Israel exists and is in full function for the improvement of relations between Serbs and Israeli citizens. Also, he added that he never represented him as the RS diplomat in Israel because RS is not a state. The goal of the Office, as he said, is to link the companies from RS with Israeli partners and to bring investors in RS. On the question what is he, in fact, doing and what is the project he is working on in the moment, Livne had the most unusual answer.
"The project's goals are not for media, at the moment", Livne answered.
Dodik, on his part, on the special press conference stated that "all those who are attacking Livne are against RS and good cooperation with Israel. In very sharp tone, Dodik stated that RS, Livne, former BiH Presidency member Nebojsa Radmanovic and himself with "wise diplomatic movements" prevented the UN from recognizing Palestine as a state, several years ago.
"Without our diplomatic action, and in case that BiH voted in favor of recognition, this case would have had a different ending. It is our success", Dodik stated.
He didn't respect the demand from Israeli Ministry of Foreign Affairs which said that Livne is not welcome on the future meetings of RS and BiH representatives with Israeli diplomats. Livne attended the meeting of Dodik and Israeli ambassador in BiH, Boaz Rodkin. Dodik asked  from the Ambassador to to verify the authenticity of Ministry's letter and informed him that, in case that letter is authentic, RS will not cooperate with Israel Embassy or Ministry of Foreign Affairs.
On the other side, BiH Minister Crnadak told Rodkin that this situation is "very unpleasant", but that he hopes that it will not affect the Israel's relations with BiH, as well as relations with the RS.
Crnadak also emphasized that RS officials are met with the seriousness of the views of the Government of Israel on this issue and expressed the hope that RS institutions will do all they need to overcome the existing problems.
For now, RS citizens have yet to receive an answer on the question why they have invested millions of BAM in RS Representative Office and how this investment improved their lives./IBNA