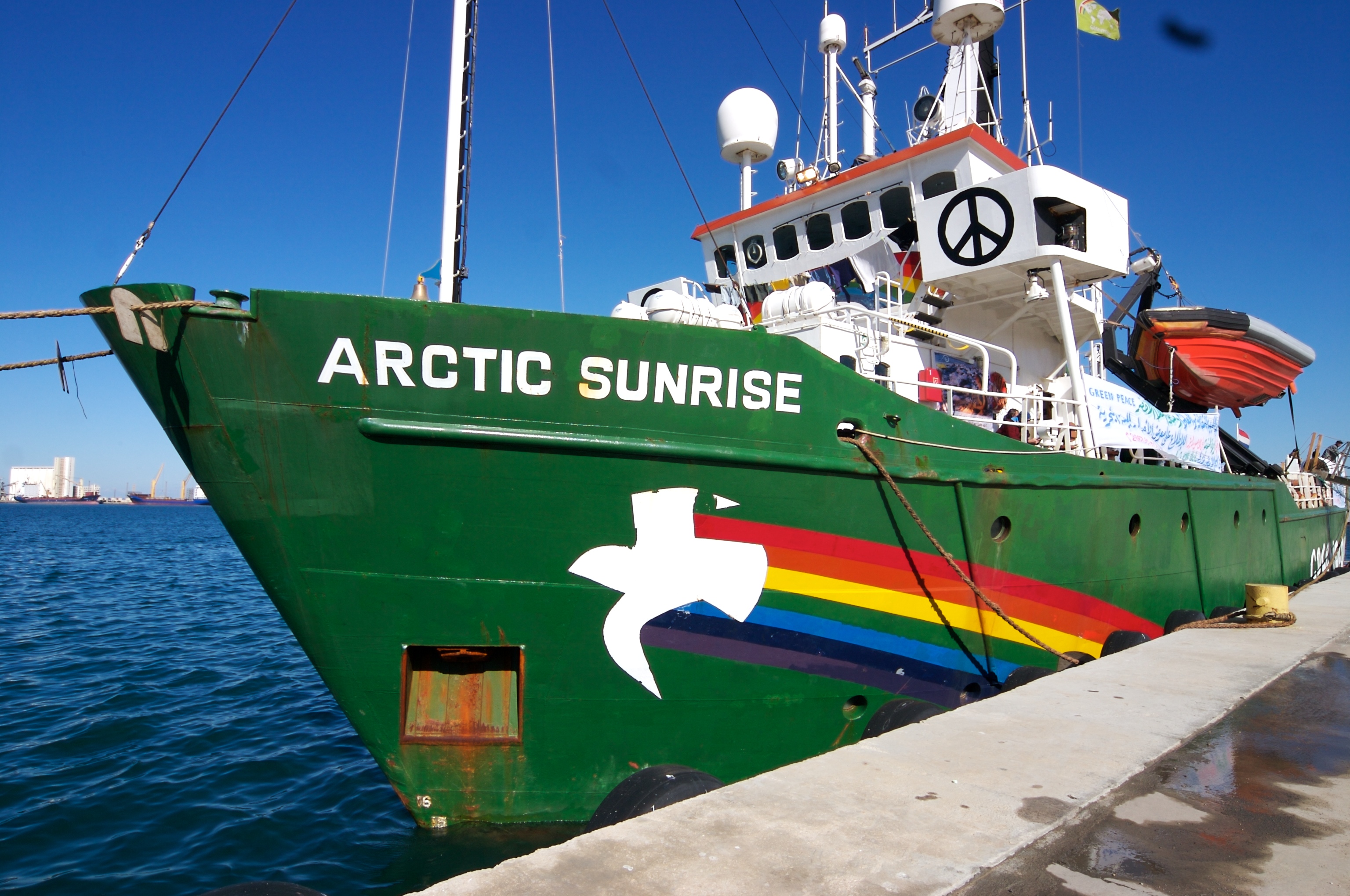 By Natasa Radic – Rijeka
During the final stage of negotiations on the reform of the European Common Fisheries Policy, Greenpeace tries to gather support for the platform for the European fishermen to fish sustainably. Ship "Arctic Sunrise" anchored in the port of Rijeka, where representatives of fishermen signed a Joint Declaration of the European small fishermen as an appeal to governments.
Environmentalists believe that the capacity of the European fishing fleet, two to three times bigger than the resources of the sea should be changed because of that fishing capacity 75 percent of fish species fail to renew. Therefore, as pointed out, stocks should be restored by 2015 and the transition should be made by sustainable methods to protect the marine environment and to monitor the implementation of the regulations.
Rijeka mayor Vojko Obersnel expressed his support for the initiative to control the amount of fish catch and have sustainable fisheries. The action was supported by the famous swimmer Duje Draganja from Split, the Olympic silver medal winner in Athens 2004.
-Since childhood, I have witnessed how our sea is becoming increasingly poorer and poorer in terms of stocks. It hurts, and therefore I support the actions initiated by Greenpeace – said Draganja.
European fisheries policy favors industrial fishing, Greenpeace activists say and their statements are supported by a number of people in Rijeka, a big port on the northern Adriatic, as well as the fishermen themselves.
-We all want sustainable fisheries and we support these actions – said Daniel Strugar from the small fisheries coordination of the Croatian Chamber of Commerce.
Fisherman Edo Galovic said that without raising the public awareness of sustainable fishing there is no business hope for the new generations who will inherit the work at the sea.
-There are approximately 3600 registered fishermen in Croatia, fishing and there are about a hundred thousand of those who participate in fishing. We know well that the tourists who come to Croatia during their summer vacations often catch fish and this also contributes to the entire problem. This is why it needs to be solved at the national and European level – concluded fisherman Kristijan Zolić.