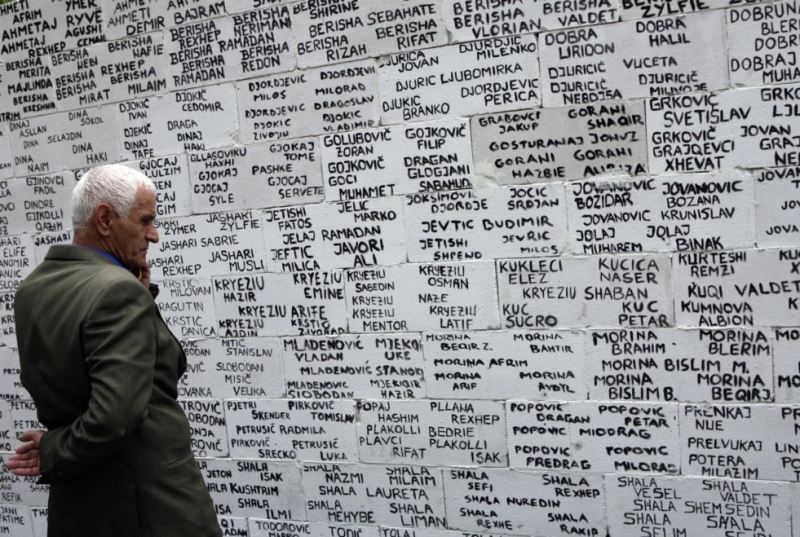 Pristina, May 16, 2013
Kosovo State Agency of Archives published at the Academy of Sciences in Tirana the official figures of the people who remained dead during the conflict between Kosovo and Serbia in the period 1998-1999.
The director of the Institute of History, Beqir Meta, the historian Maringlen Verli, while presenting two books "Crimes of Serbia in Kosovo 1998-1999", "Crimes of Serbia against children in Kosovo 1998-1999", said that these books testify for the first time, through official figures, the Serb massacres in Kosovo.
According to the data collected in Kosovo, from January 1998 until June 12, 1999 there have been 12 843 victims of Albanian nationality, out of which 1 741 were women.
From January until June 12, 1999, 1 396 children under the age of 18 or over 11% of the total number of dead people in Kosovo, have disappeared or killed.
There have also been 2 261 war martyrs, where 61 one of them were from Albania.
Besides the killings, 188 thousand homes were destroyed, and over 1 million people were ousted from Kosovo.
Dr. Jusuf Osmani, director of the Archives of Kosovo said that the publication of these figures is an obligation to the victims and their families. According to Dr. Osmani, the international community is still very little informed on the genocide made on the population of Kosovo.
"The statistic on the violence against children is the most tragic one in the new history of Europe", said Dr. Osmani.
Dr. Osmani said that the collection of data on the murders, rapes and destructions has not been easy. The collection of data has been made in group with collaborators and visits in every home in Kosovo. /ibna/